[Surprise Price 14-30 Mar] OGAWA USB Eye Mask - Lavender*
[Surprise Price 14-30 Mar] OGAWA USB Eye Mask - Lavender*
RM54.90
RM99.00
This limited offer ends in:
Hurry! Only 15 left!
170 purchased
Warranty: 3 Months
Shipping:
FREE SHIPPING for West Malaysia Only
Logistic team will call for an appointment before delivery between 2-14 business days within Klang Valley while 2-20 business days for outstation.
[Surprise Price 14-30 Mar] OGAWA USB Eye Mask - Lavender*
Connect to USB cable
Suitable to be used in air conditional room
Heat generate by using Carbon fiber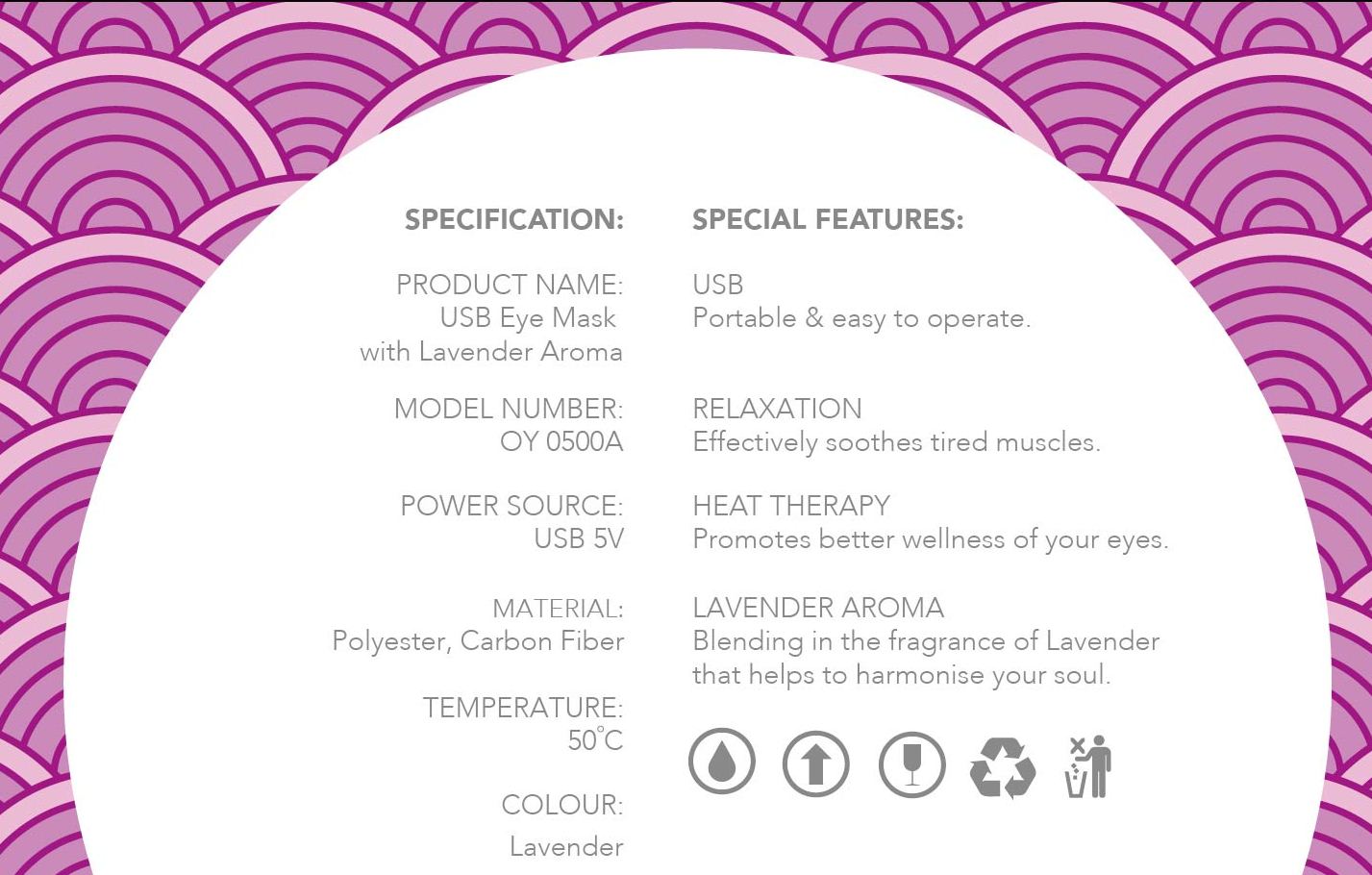 *Note: Greeting card message services are not provided.
Product
Shipping
FREE SHIPPING for West Malaysia Only
Warranty
3 Months