OGAWA USB Eye Mask - Lavender*
OGAWA USB Eye Mask - Lavender*
Warranty: 3 Months
Shipping:
FREE SHIPPING for West Malaysia Only
OGAWA USB Eye Mask - Lavender*
5
1
Logistic team will call for an appointment before delivery between 2-14 business days within Klang Valley while 2-20 business days for outstation.
OGAWA USB Eye Mask - Lavender*
Connect to USB cable
Suitable to be used in air conditional room
Heat generate by using Carbon fiber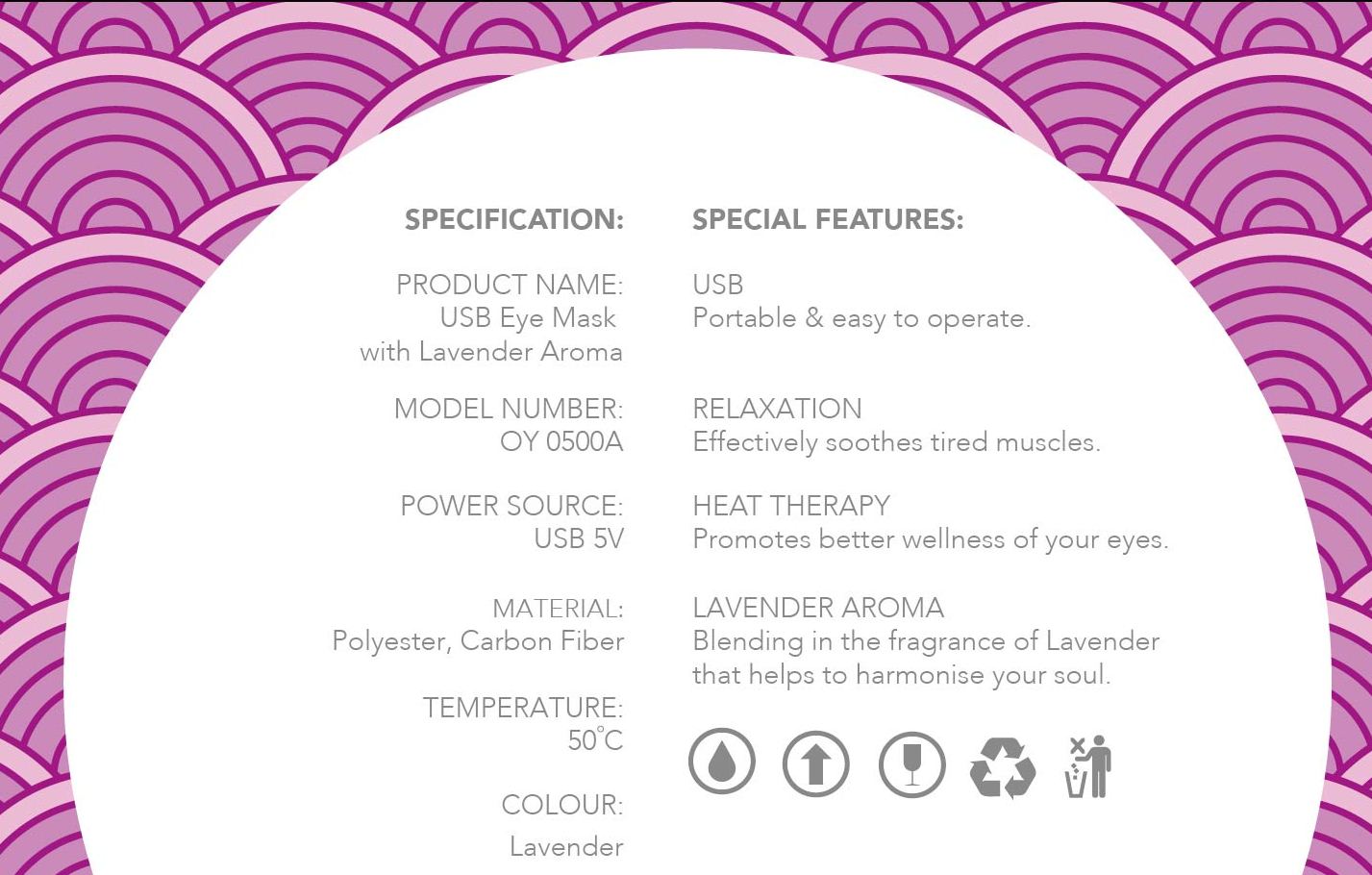 *Note: Greeting card message services are not provided.
Important Remarks: For your safety, we strongly advise consulting your doctor before purchasing the product if you have any health concerns. Please note that no returns will be accepted.
Product
Shipping
FREE SHIPPING for West Malaysia Only
Warranty
3 Months