OGAWA Mobile Shiatsu Lite Shiatsu Kneading Massage Pillow (Ashwood)*
OGAWA Mobile Shiatsu Lite Shiatsu Kneading Massage Pillow (Ashwood)*
Warranty: 1 Year
Shipping:
FREE SHIPPING for West Malaysia Only
OGAWA Mobile Shiatsu Lite Shiatsu Kneading Massage Pillow (Ashwood)*
5
1
Logistic team will call for an appointment before delivery between 2-14 business days within Klang Valley while 2-20 business days for outstation.
OGAWA Mobile Shiatsu Lite Shiatsu Kneading Massage Pillow (Ashwood)*
Mobile Shiatsu LITE - SHIATSU BACK MASSAGE PILLOW
Massage away your tension and aches
Today is a long day. You have meetings to attend, goals to accomplish, tons of works queuing up from time to time. Yes, things are not going to be done themselves. Your tensed muscles will not be eased themselves as well. Allow our brand new Mobile Shiatsu LITE to do the magic for you.
4 Massage Heads with HeatThe 4 massage heads will auto-reverse each minute for a gentle, accurate and better distribution of kneading massage. It also comes with heat function to promote blood circulation and deeper relaxation Massage on the GoIt is light and handy, perfectly designed to carry around. Beside a DC plug, it also comes with a car adaptor, now you can enjoy a deeply massage even in the middle of a traffic jam! Simple to operateOnce plug in and press on the switch, you can simply have a satisfying and relaxing massage. It's as easy as ABC! [1st Press for massage and heat function; 2nd press for turning off the heat function, massage function remained; Long press for 2 second will switch off the device.] Multifunctional massagerEfficiency in soothing various parts of body, especially neck, waist, back and shoulder. Auto TimerFor safety purpose, it will automatically closed after 15 minutes of usage
Waist and BackReduce muscle soreness, aches and tension. Loosen up tight muscle in the back. Best for everyoneLegsRelieve muscle stiffness in legs. Best for those who stands all dayNeck and ShoulderEases stiff neck and tense shoulders. Best for those who work at a computer for long hours. The massage heads should be placed close to both sides of neck.
SPECIFICATIONS
**Electrically operated**PRECAUTIONS
Do not handle this device with damp handsThis device may not be appropriate with some users, if you are/have: feeling sick, high-blood pressure, heart diseases, pregnant, during menstruation, under age and etc. Please consult with your doctor before using this device.Do not use this device continuously for over 30 minutesKeep this device under a cool and dry placeDo not fall asleep while using the deviceDo not use this device directly on your hands, joints, knees, chest or stomachDo not use this device during lightning and storm
**NOTE: This device need to be connected with power adapter in order to operate.**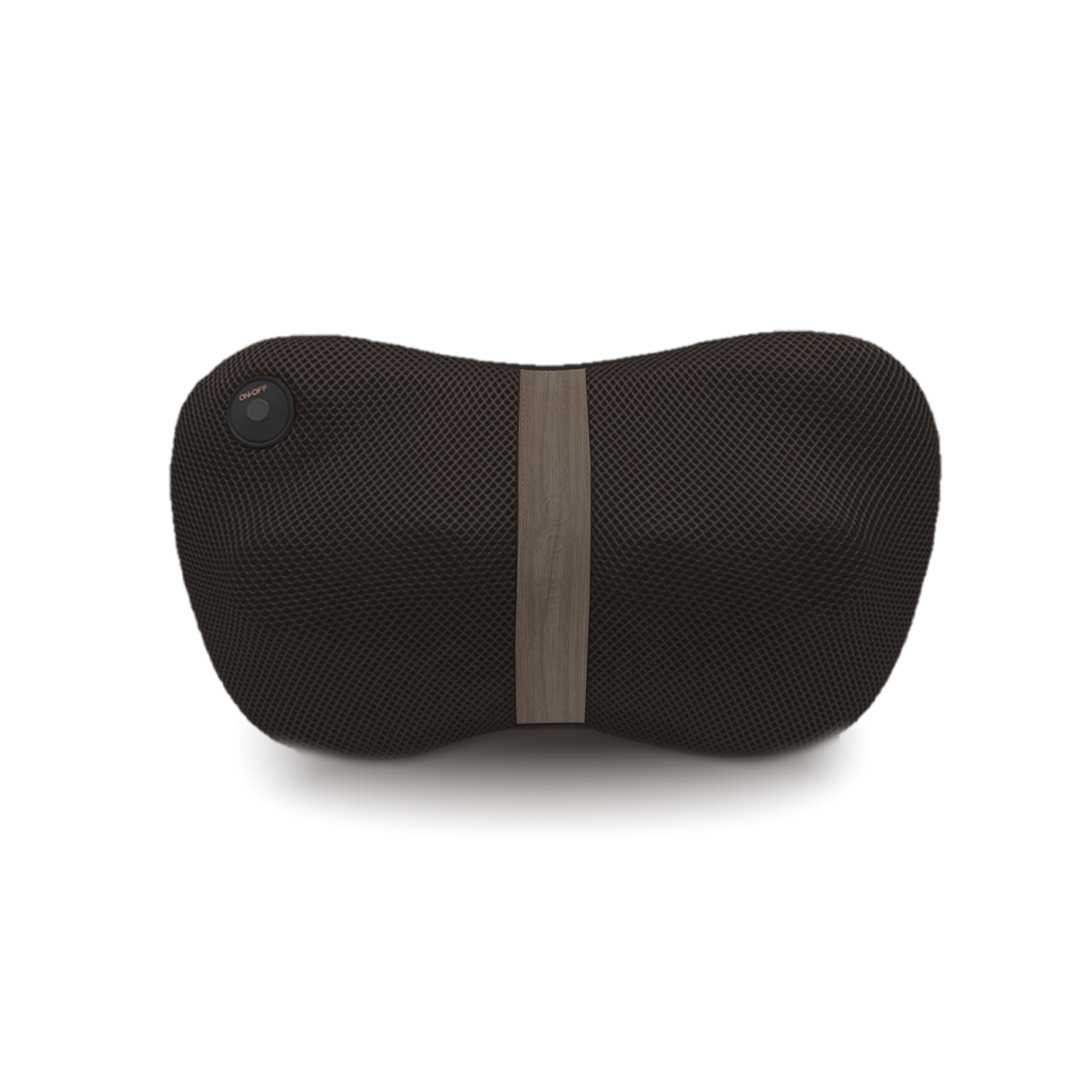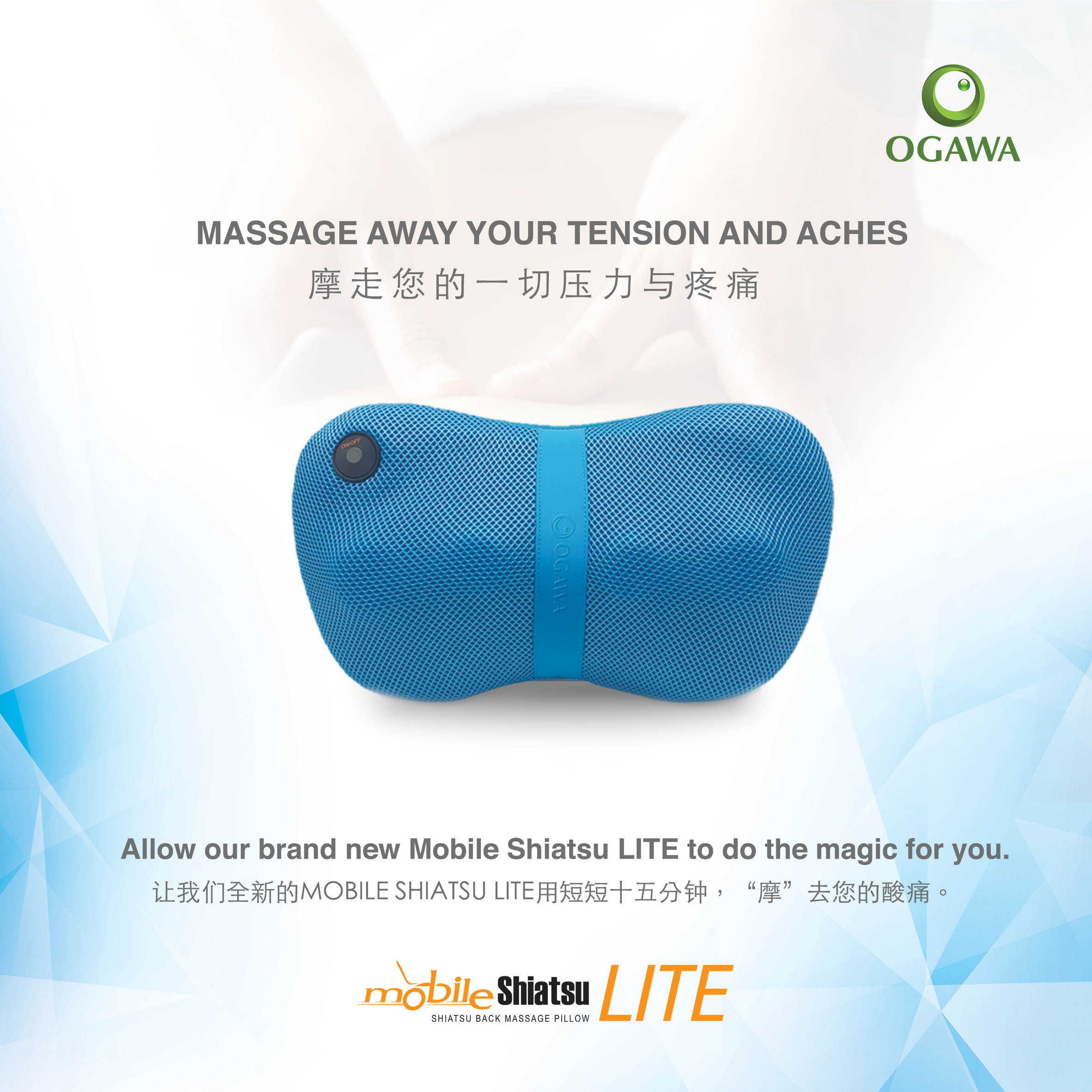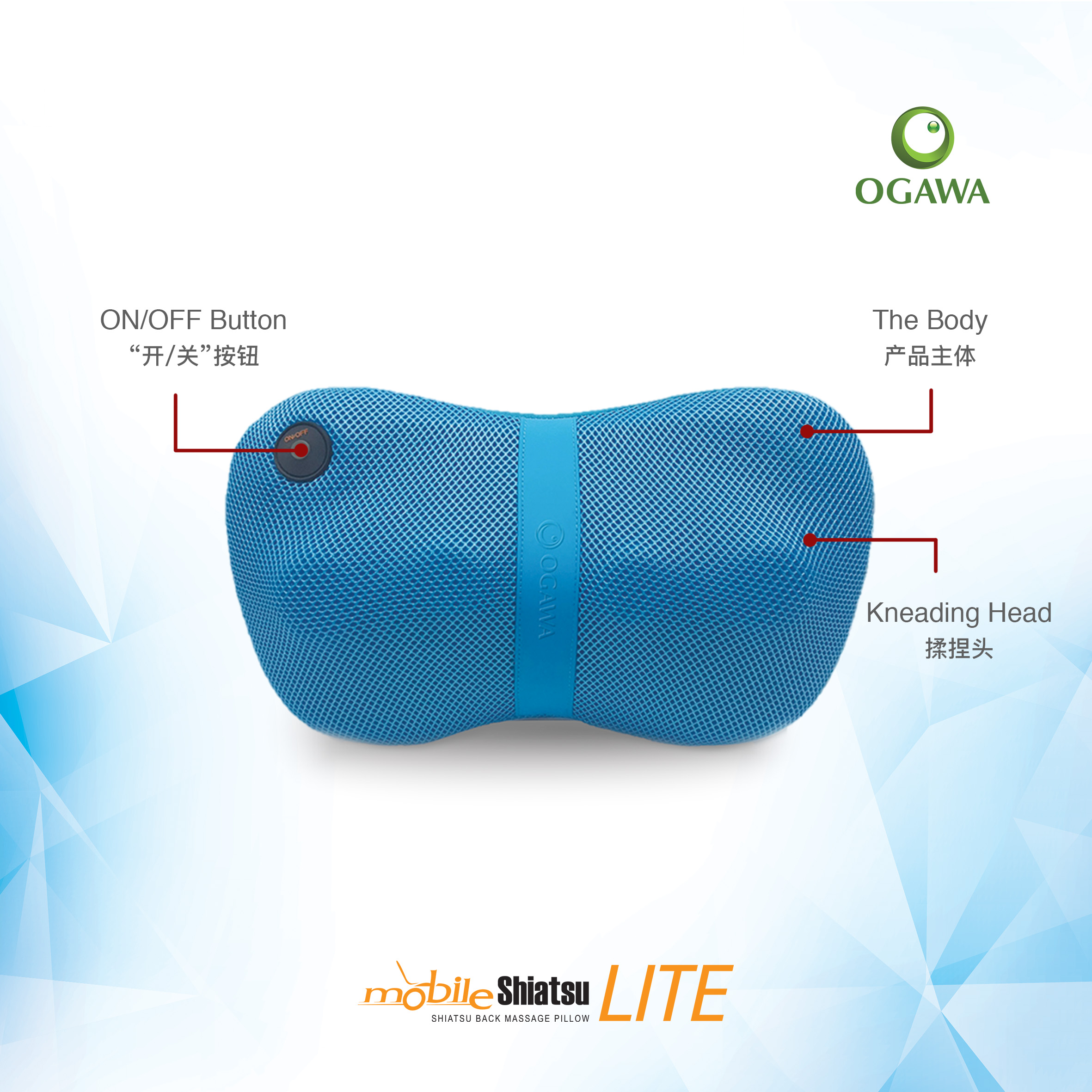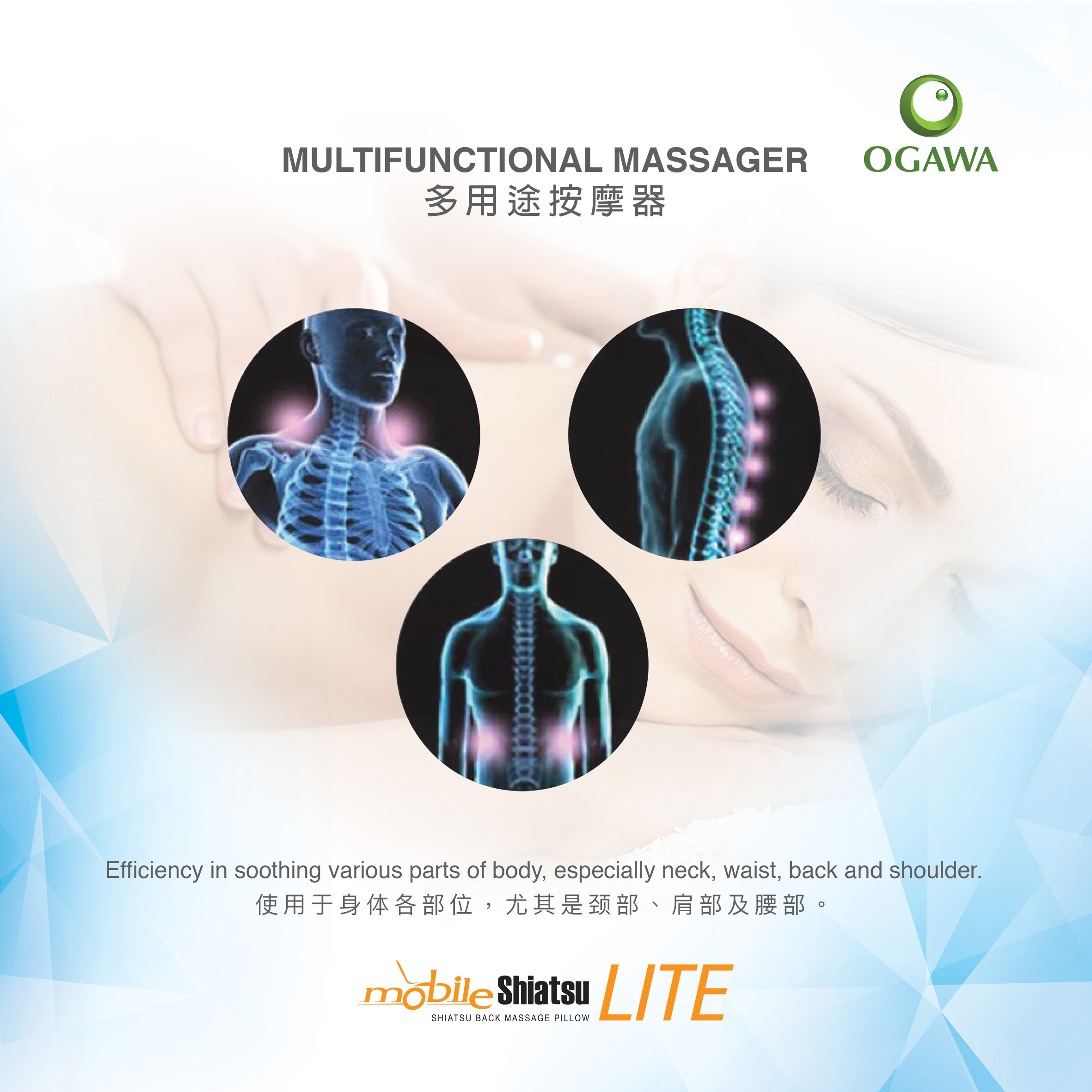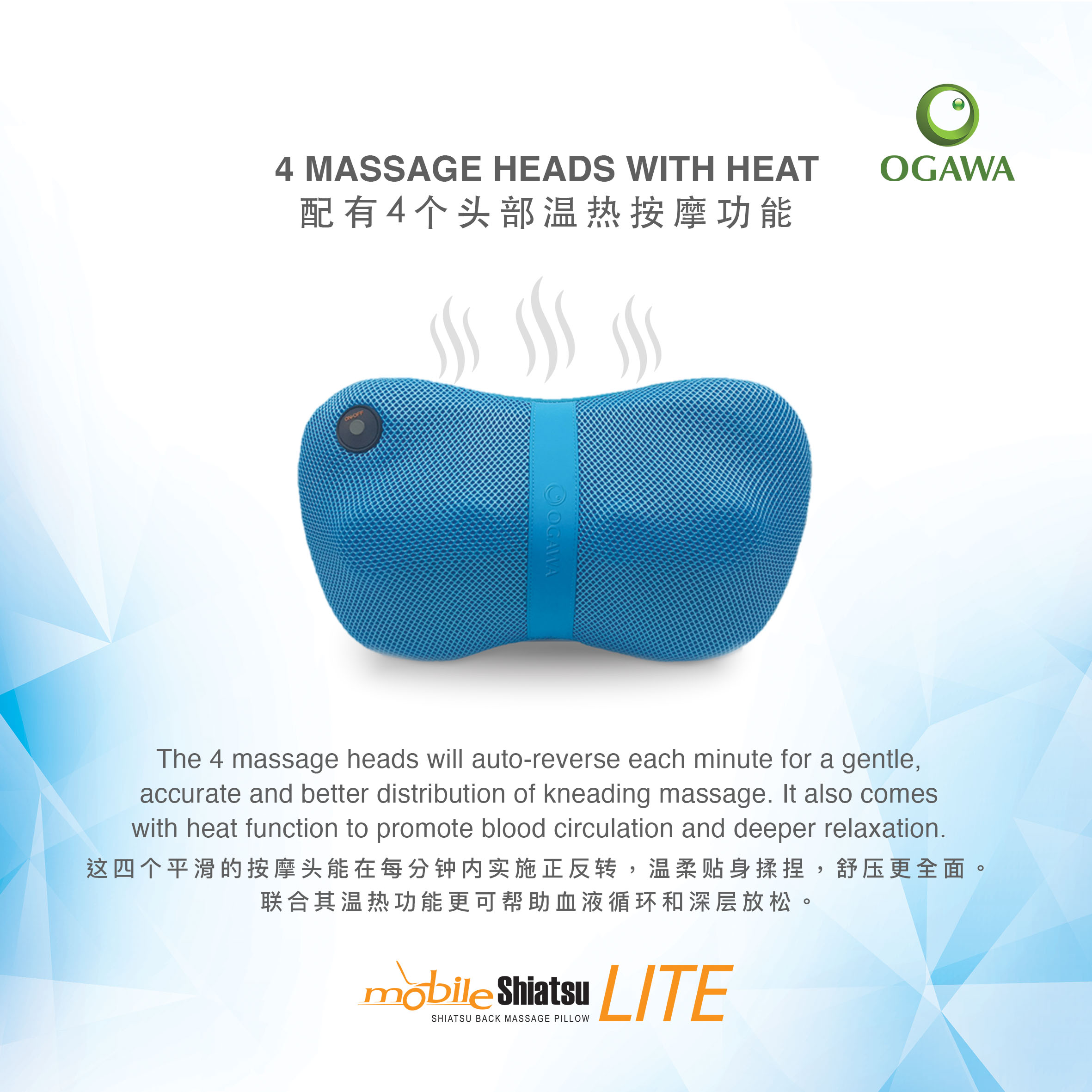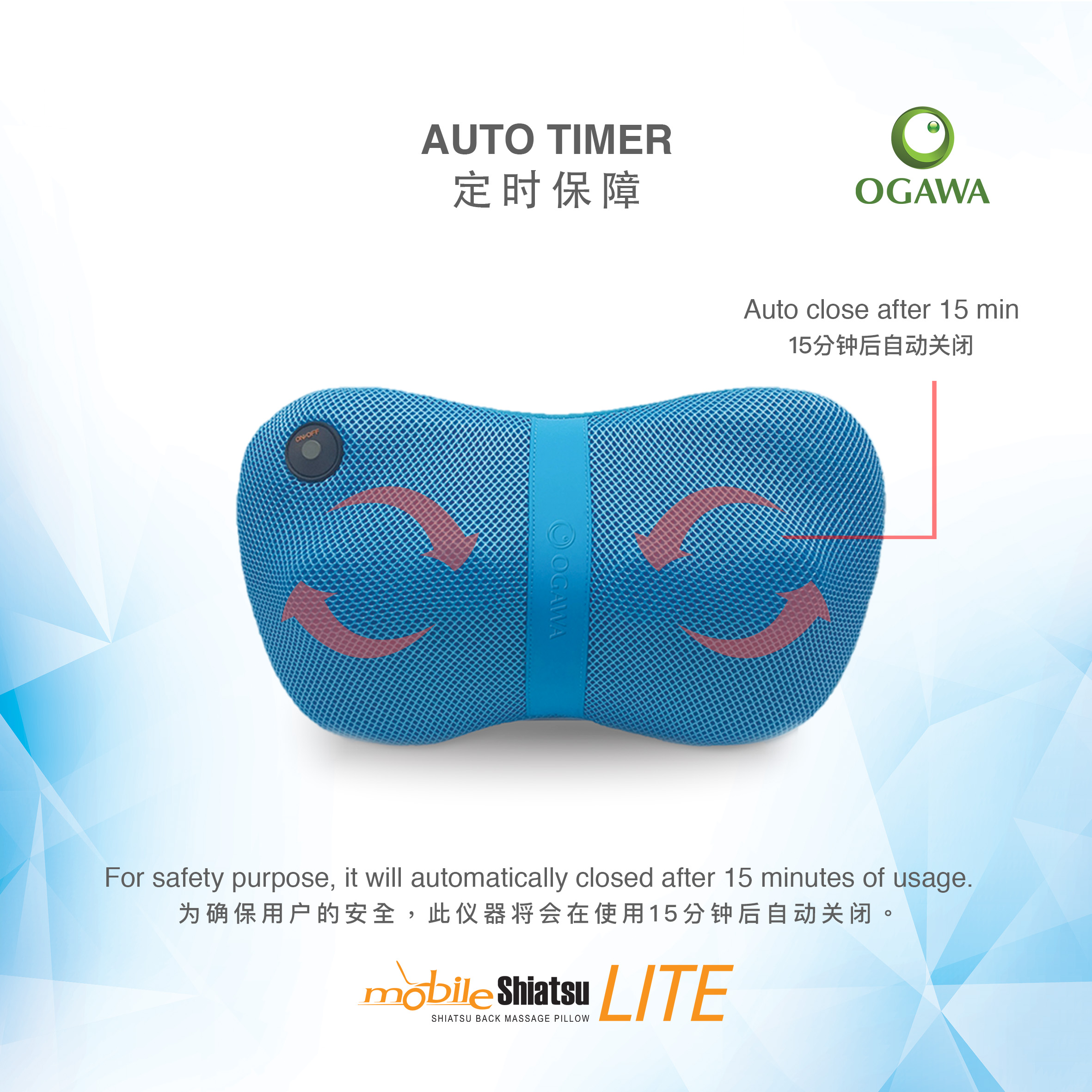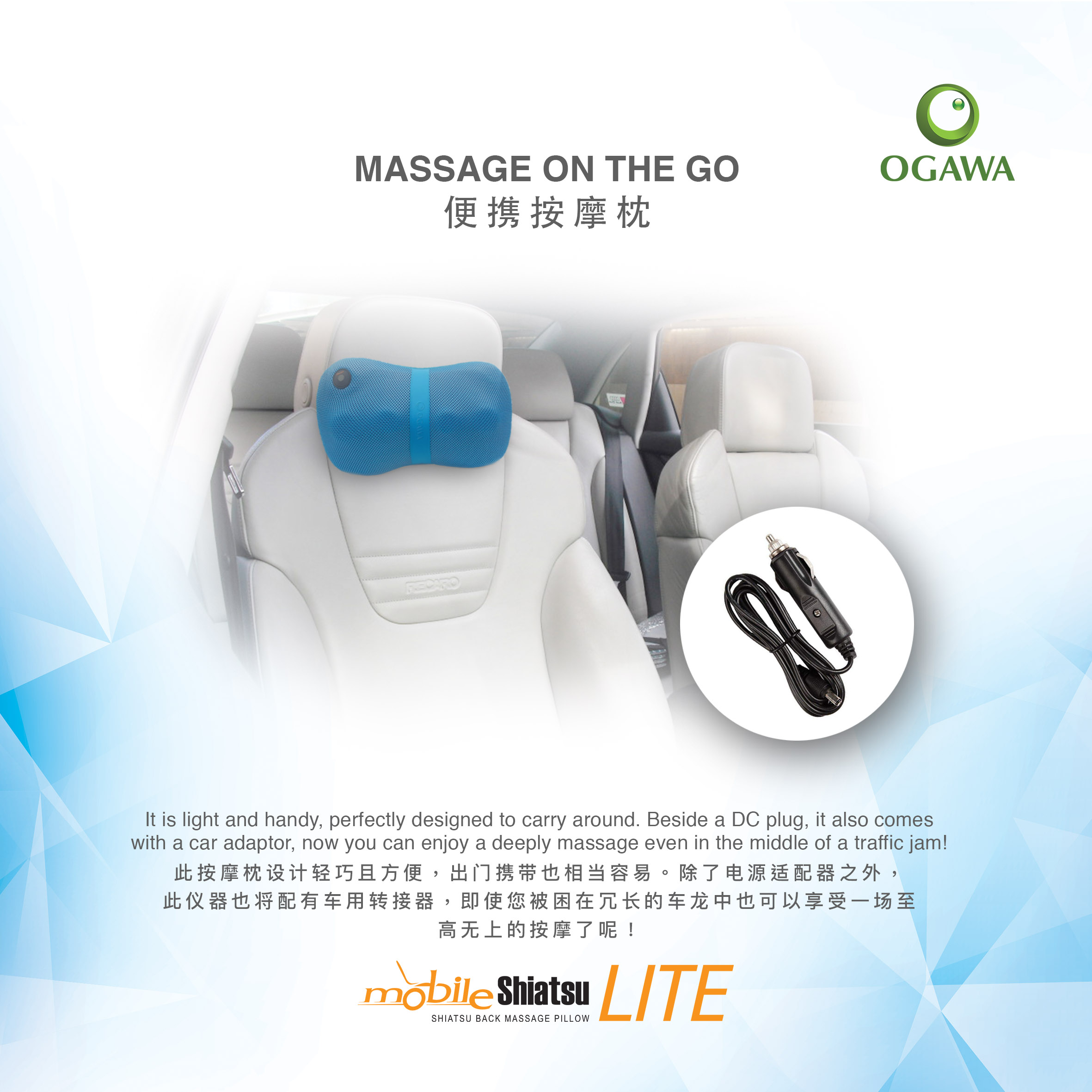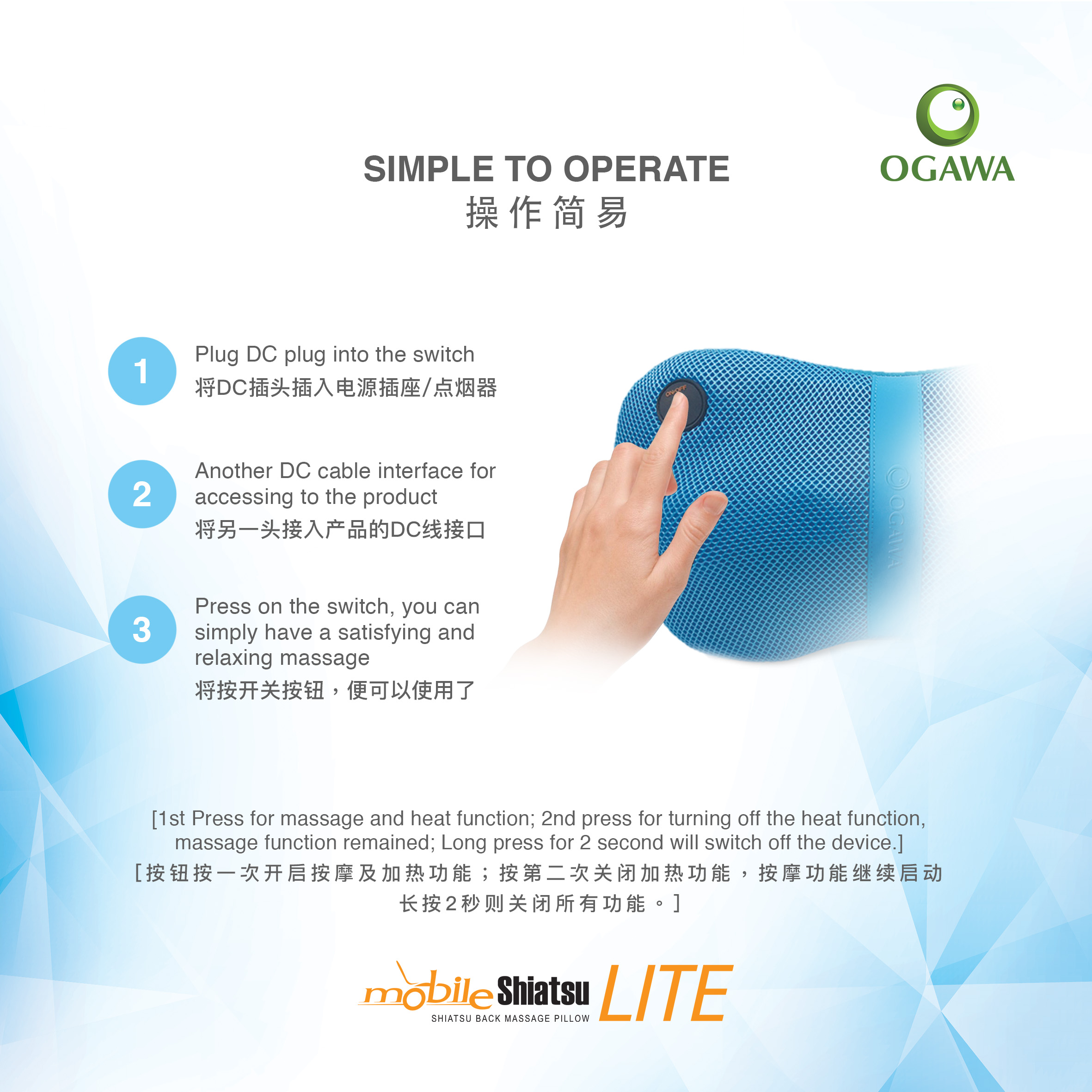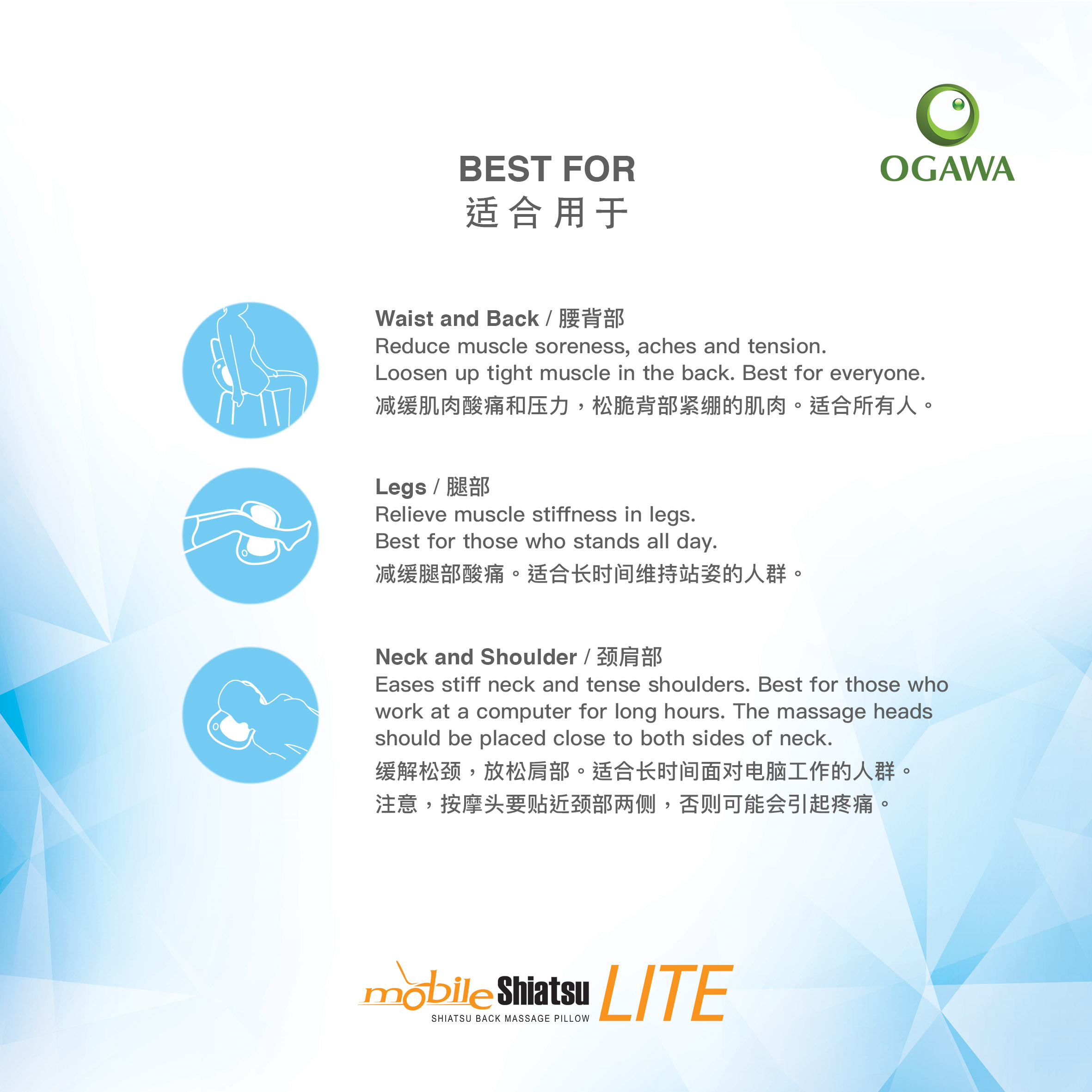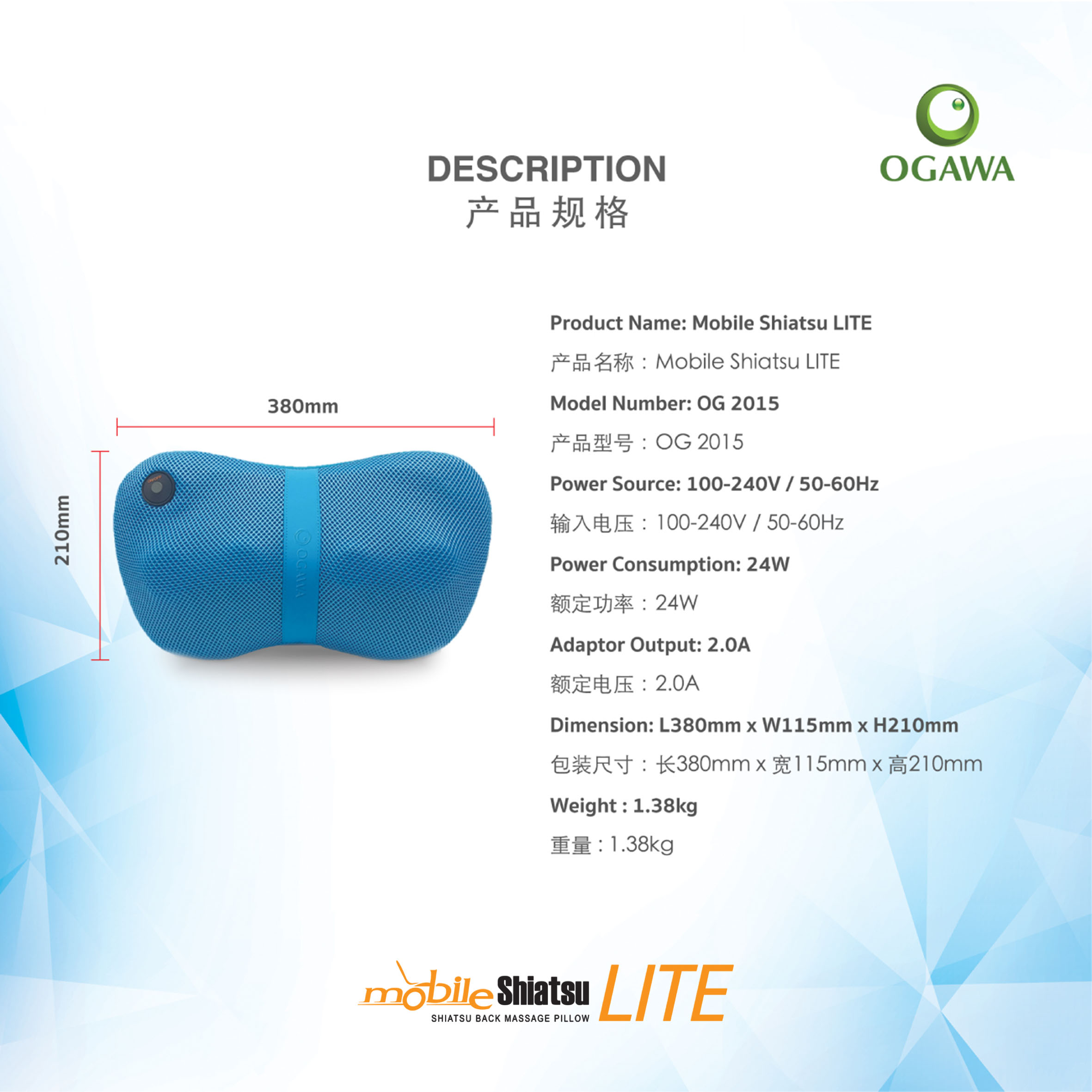 *Note: Greeting card message services are not provided.
Important Remarks: For your safety, we strongly advise consulting your doctor before purchasing the product if you have any health concerns. Please note that no returns will be accepted.
Product
Shipping
FREE SHIPPING for West Malaysia Only
Warranty
1 Year