OGAWA Estilo Prime Plus Mobile Seat* [Apply Code: 5EP60]
OGAWA Estilo Prime Plus Mobile Seat* [Apply Code: 5EP60]
Warranty: 1 Year
Shipping:
FREE SHIPPING for West Malaysia Only
Only Ships to:
West Malaysia
OGAWA Estilo Prime Plus Mobile Seat* [Apply Code: 5EP60]
5
14
Logistic team will call for an appointment before delivery between 2-14 business days within Klang Valley while 2-20 business days for outstation.
OGAWA Estilo Prime Plus Mobile Seat* [Apply Code: 5EP60]
OGAWA Estilo Prime Plus
Experience the most rejuvenating effects from the all-new OGAWA estiloPRIME Plus+ Mobile Massage Chair. Its contemporary and ergonomic design allows you to enjoy the most therapeutic massage with maximum comfort. Sit back and relax as you soothe your mind, body and soul – anytime and anywhere.
STRAPPING DESIGN: Get the perfect fit comfortably to most home and office chairs. Slip the strap over the back of your chair, tighten and adjust to secure; The simple foldaway design makes the massage chair easy for storage too.
SOOTHING HEAT THERAPY: Soothing heat therapy for better blood circulation, it warms your back while relaxing tense muscles across your entire back, lumbar and shoulder. Radiating gentle warmth to help you unwind from a stressful day. Safe heat with comfortable temperature on the surface of massage nodes.
VIBRATION MASSAGE: Vibration on the seat with 3-level adjustable intensity, provides you a comfortable massage to hip and thigh. Enjoy your exact desired massage setting.
12 ROLLING MASSAGE NODES: 4 massage nodes care your neck well and it can be moved up and down vertically catering different height; 8 deep-kneading massage nodes soothe the tension of your upper & lower or even full back, which will give you a wonderful shiatsu massaging experience.
REMOTE CONTROLLER - Using a handheld remote controller, you can independently and easily control 3 different massaging areas:
① Adjust the position at "Up" and "Down" for the neck massage that suits you best
② Choose 6 moveable shiatsu nodes to massage your upper & lower and even entire back
③ Adjust the 3-level intensities of the vibration seat massage for your comfort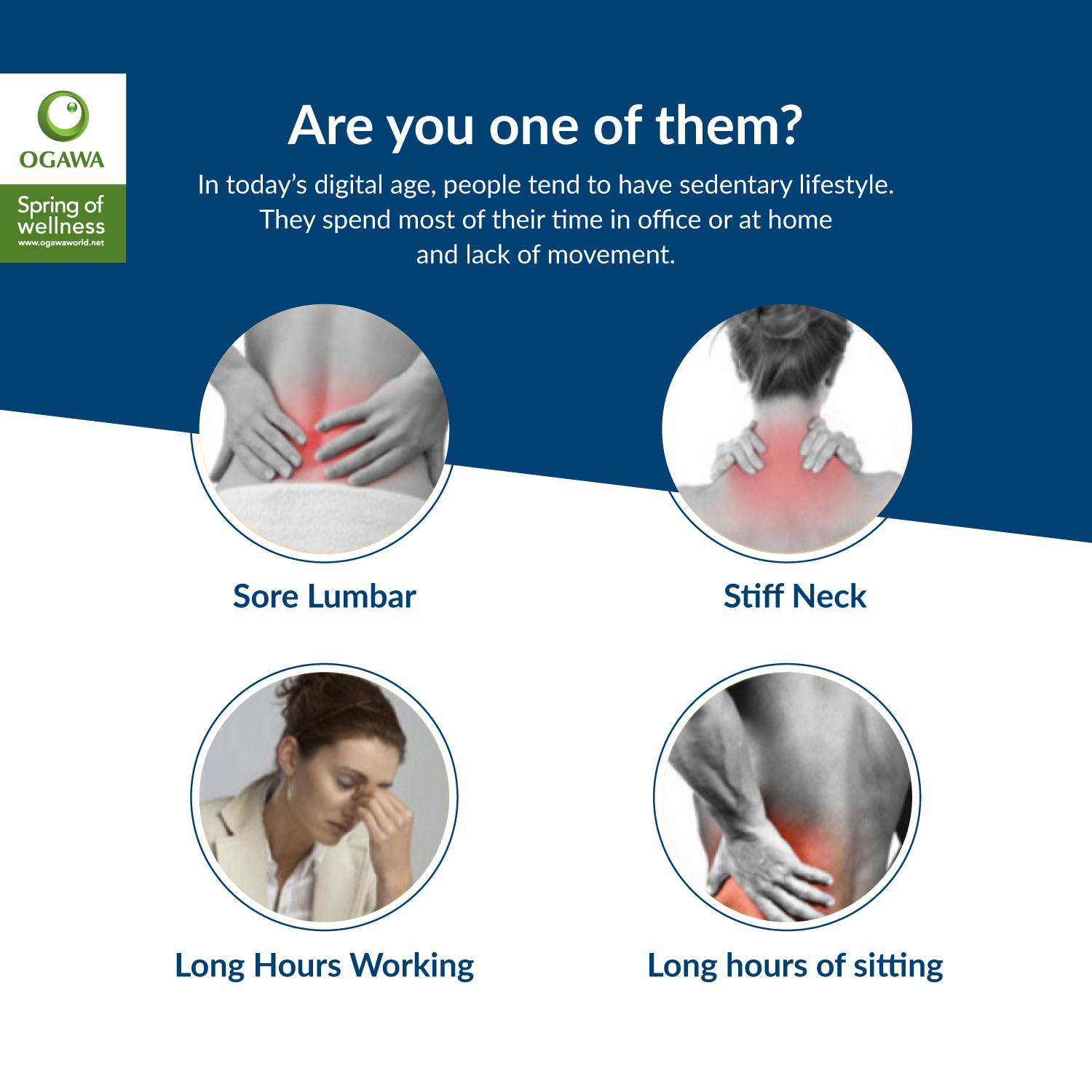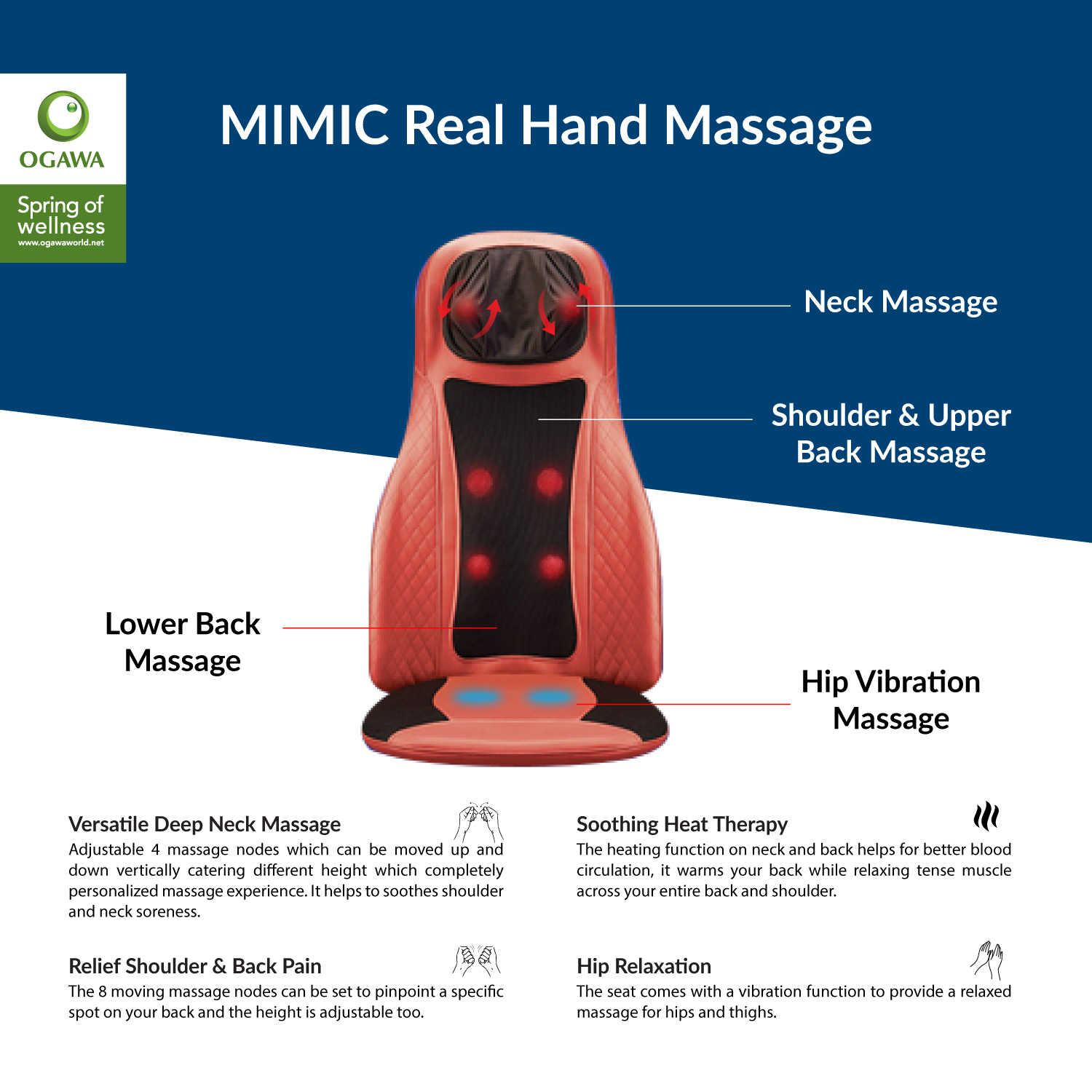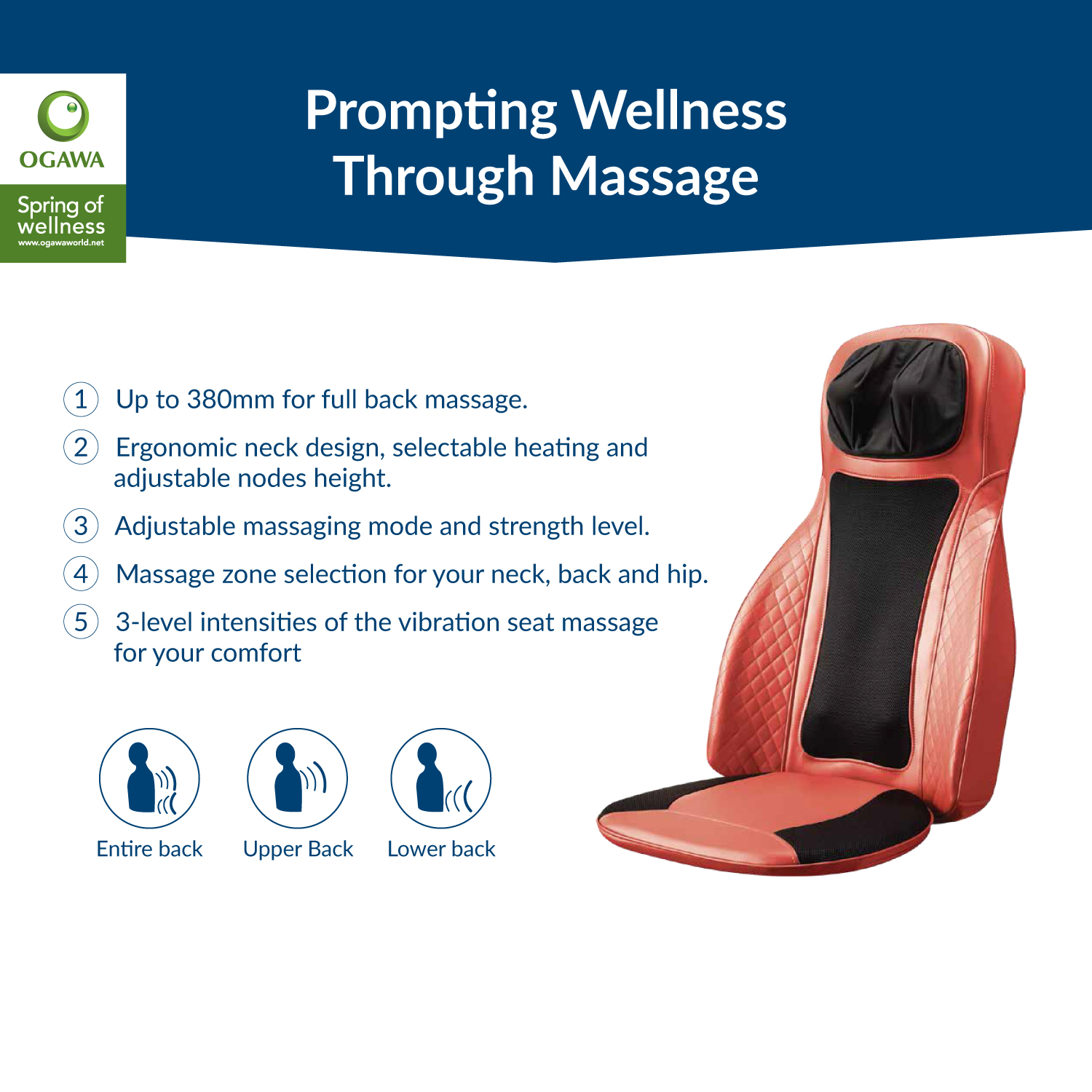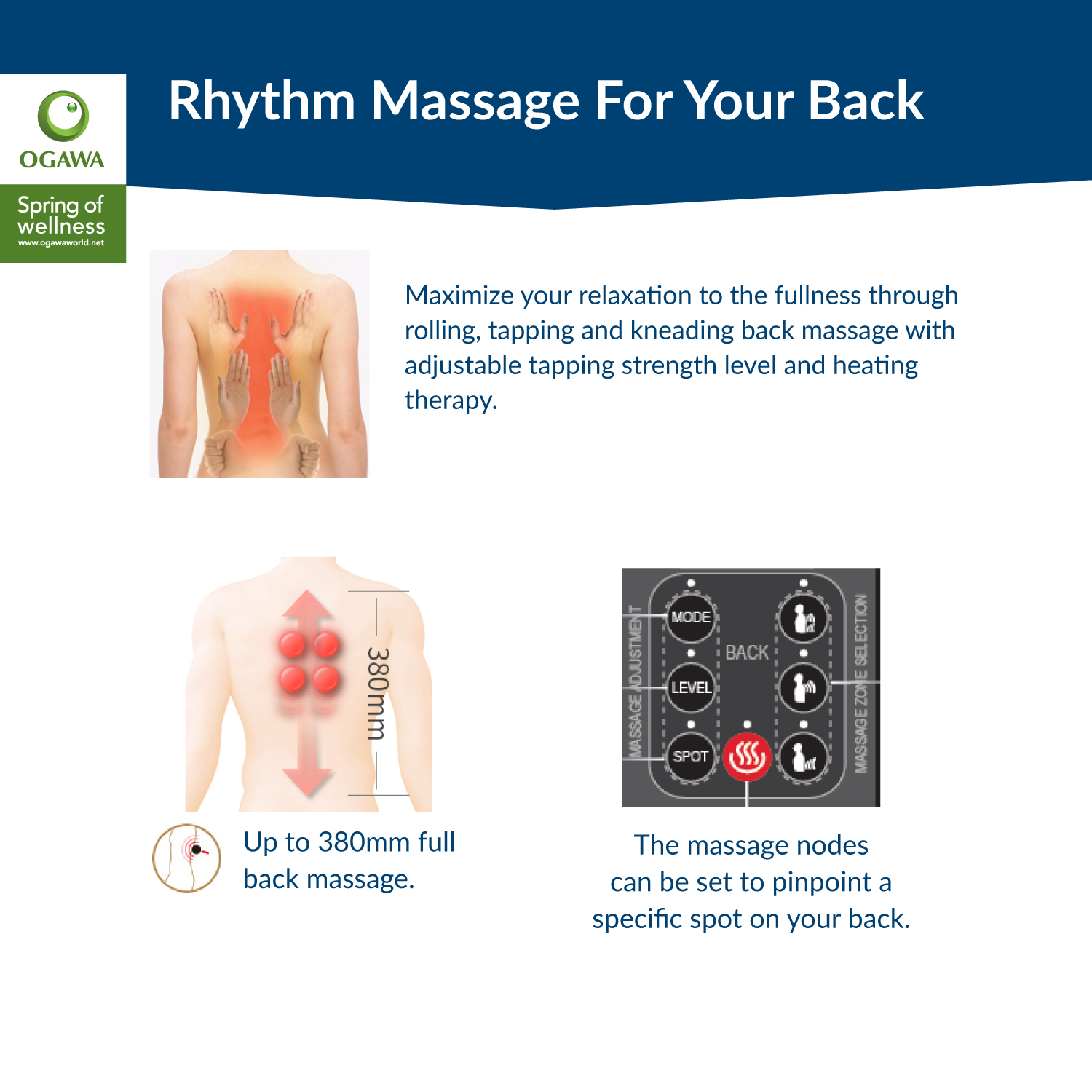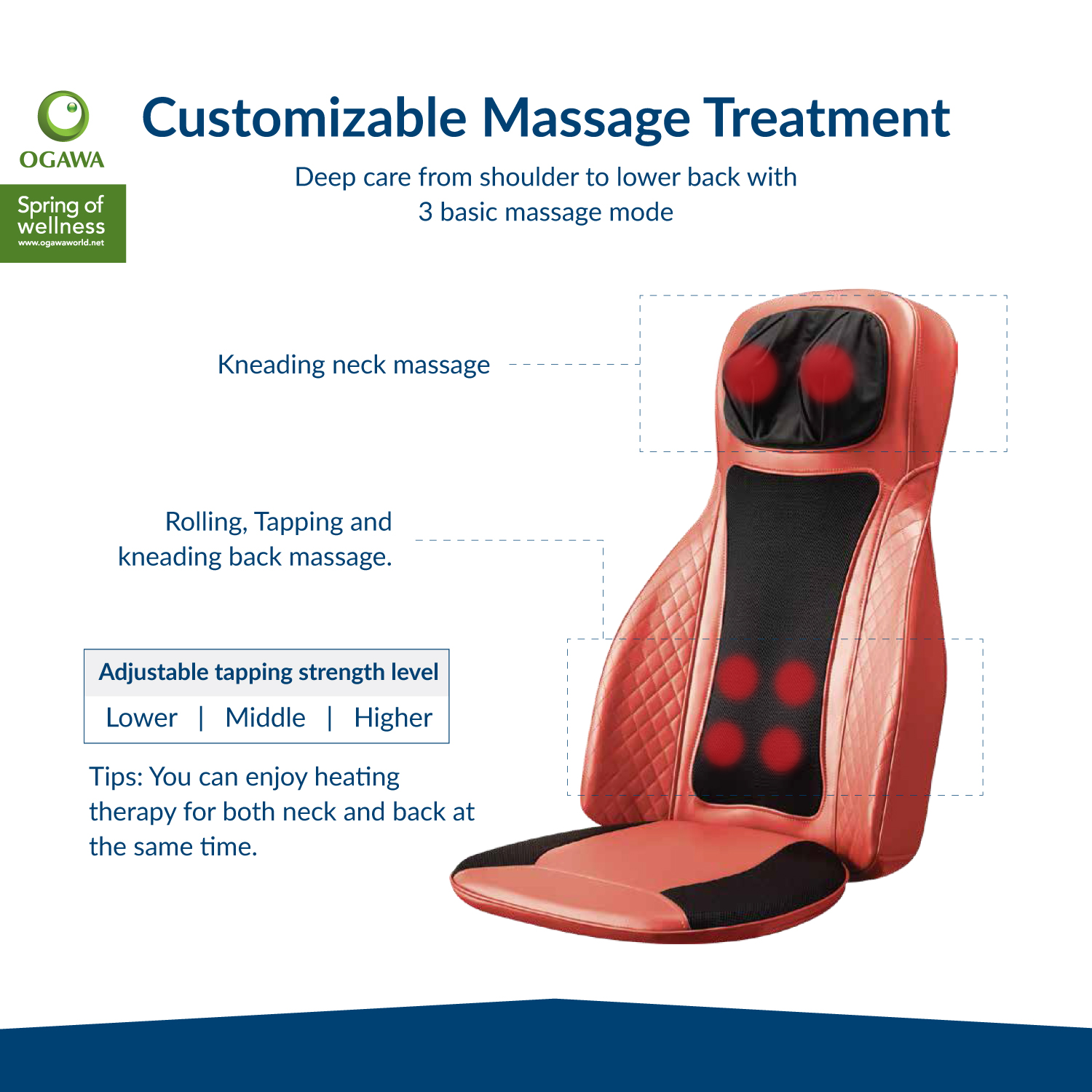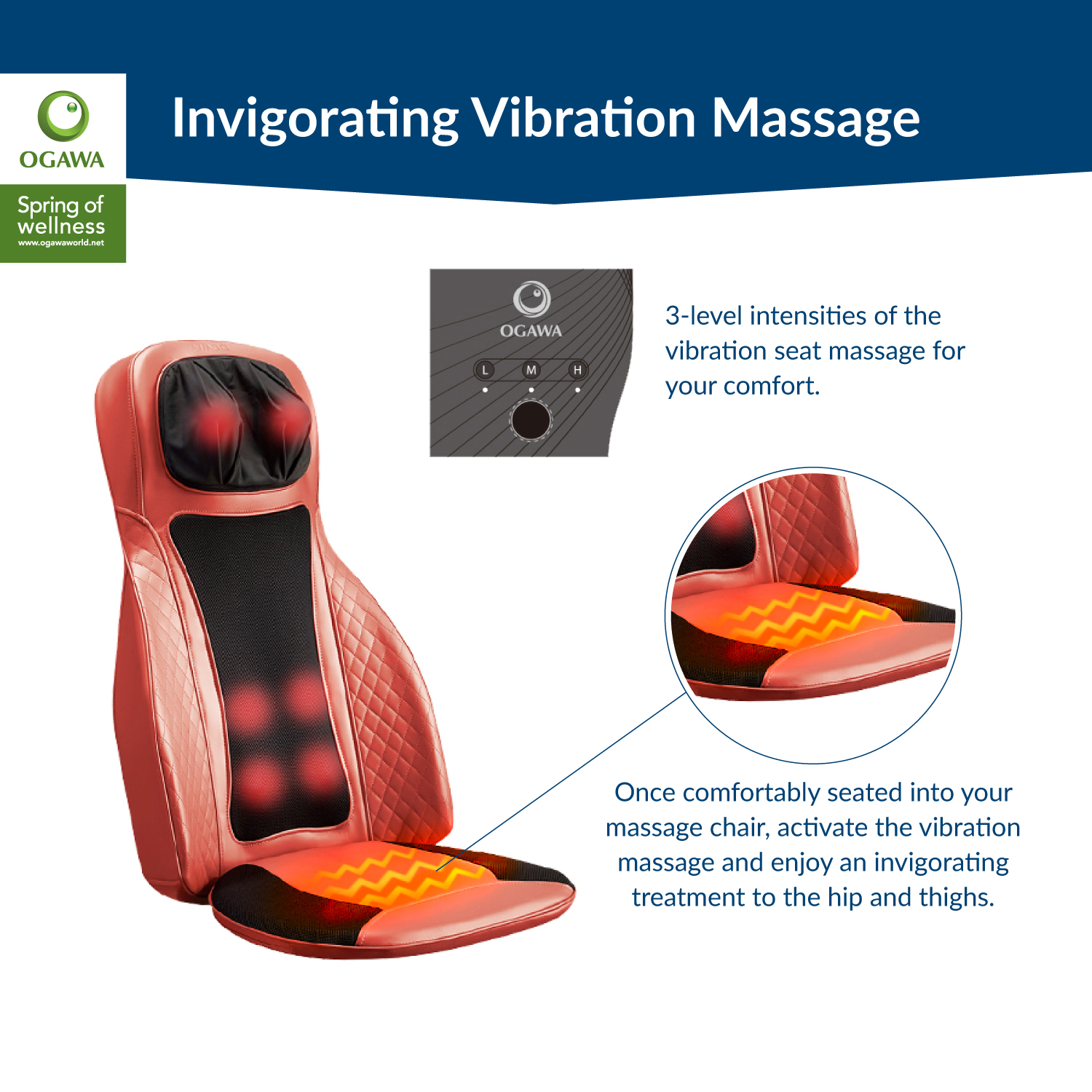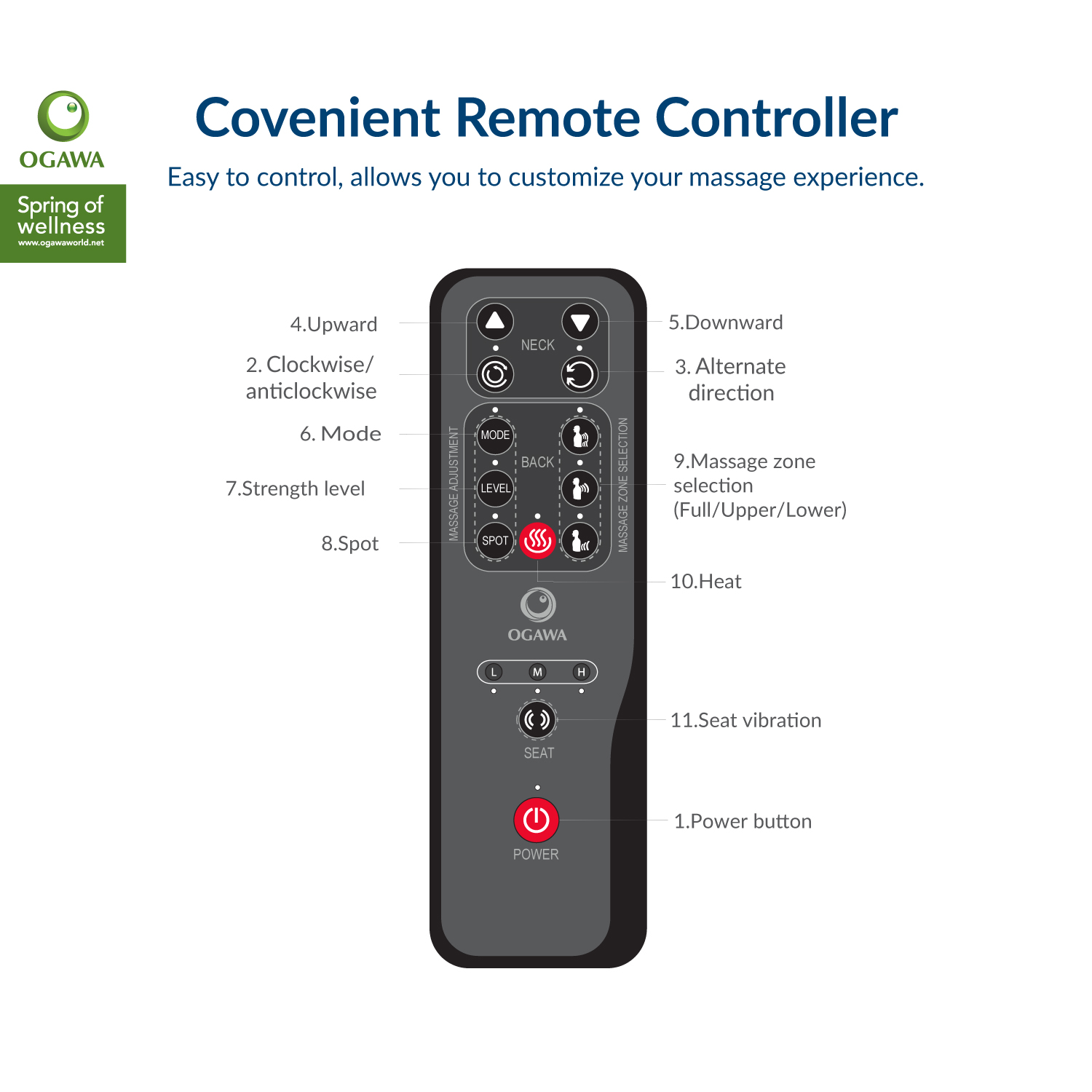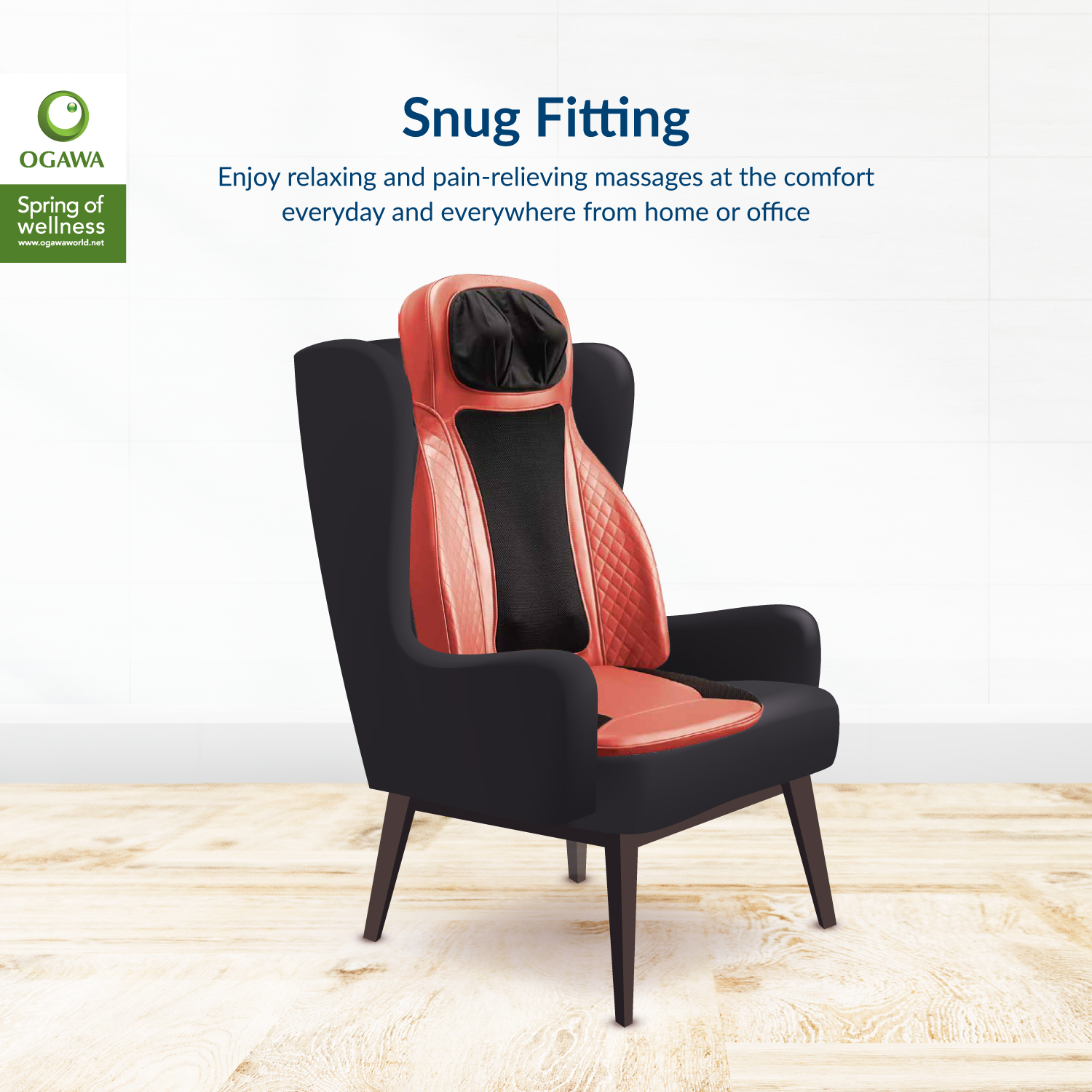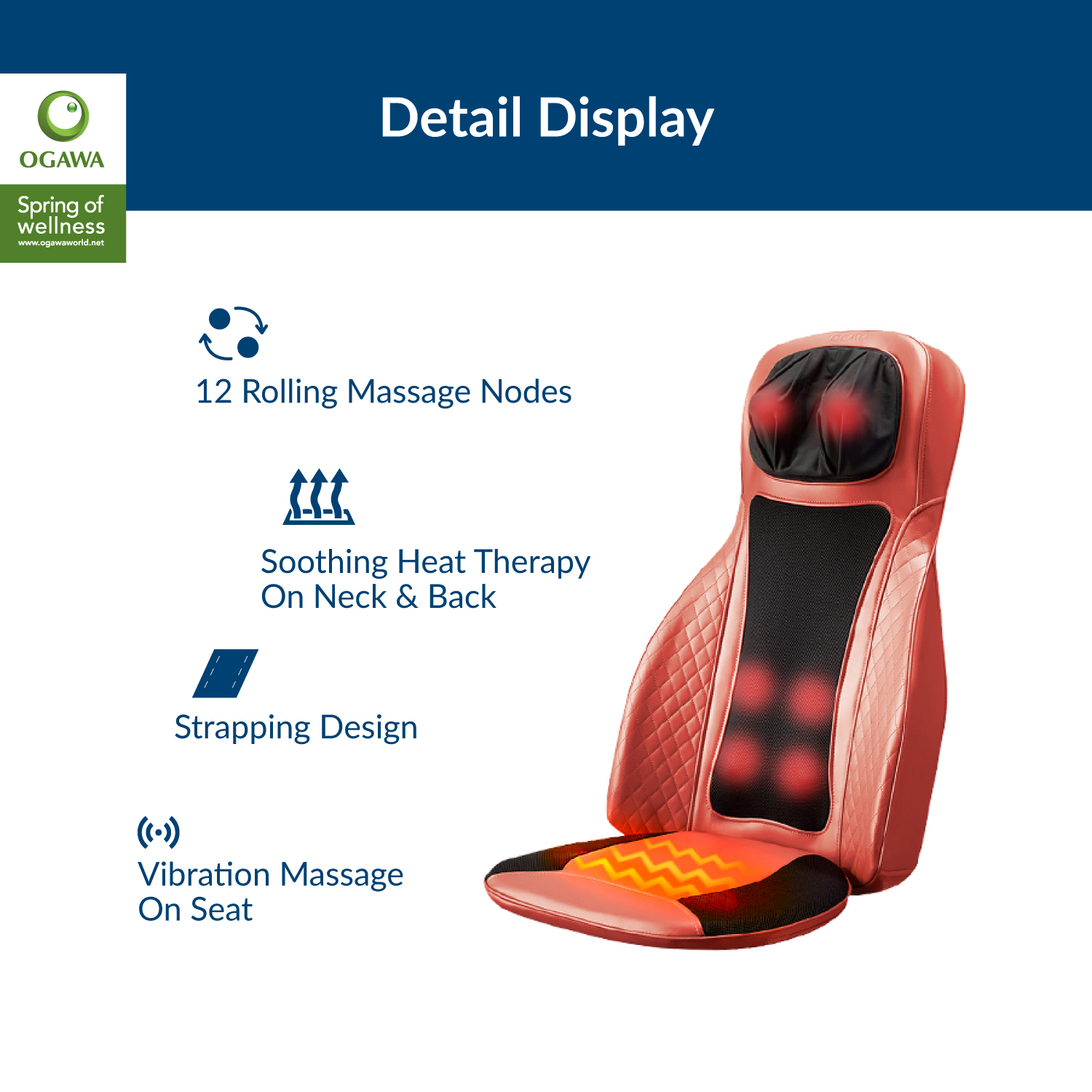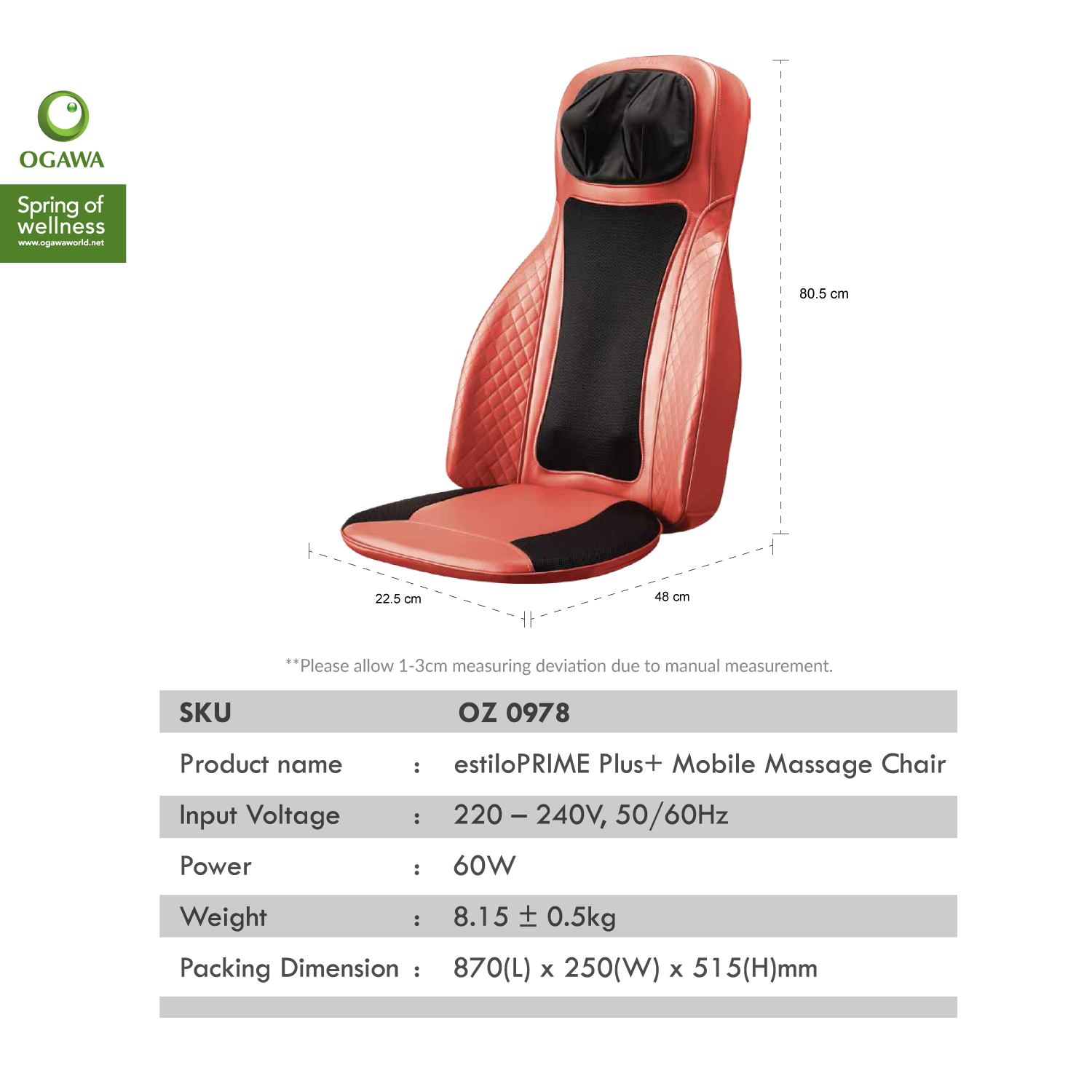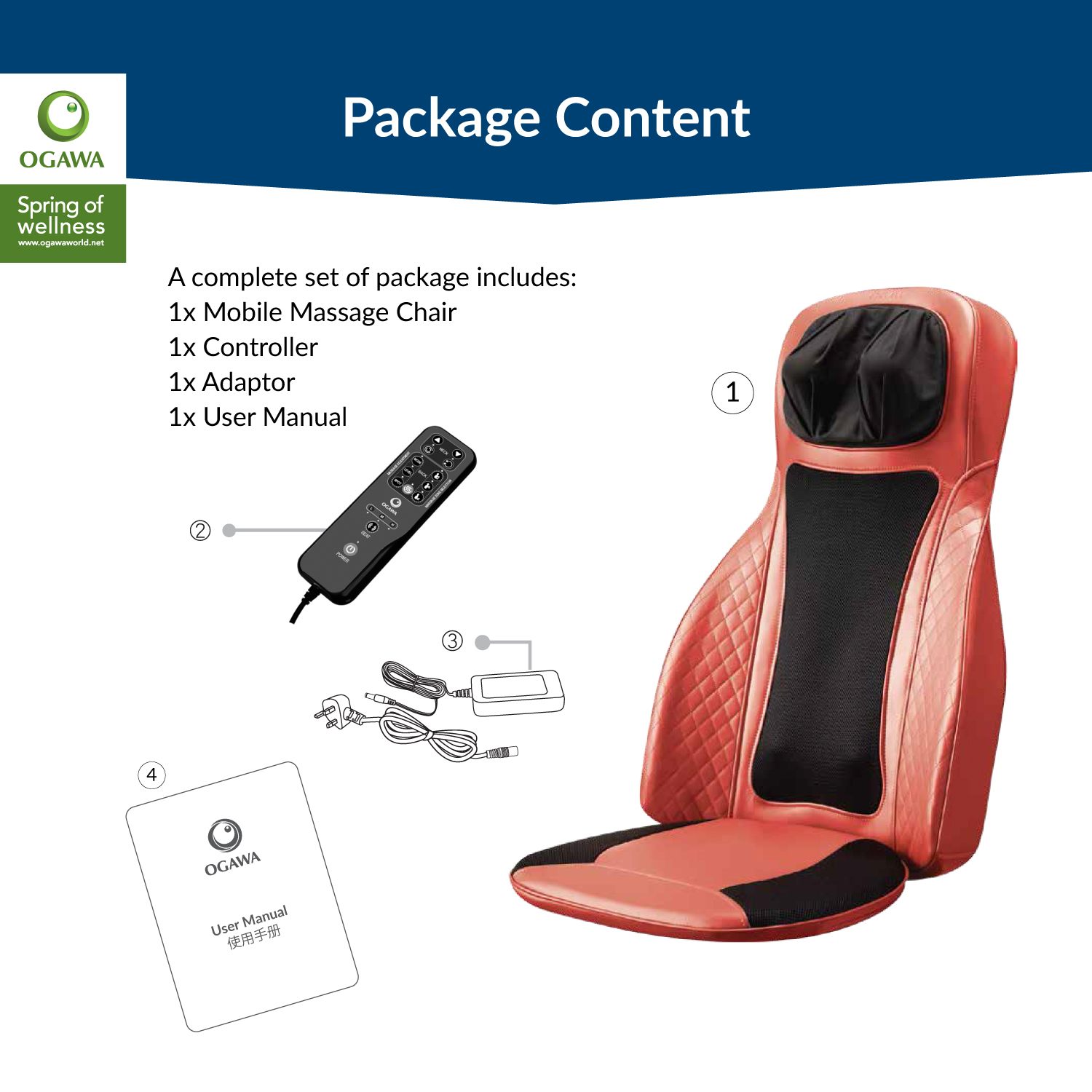 *Note: Greeting card message services are not provided.
Important Remarks: For your safety, we strongly advise consulting your doctor before purchasing the product if you have any health concerns. Please note that no returns will be accepted.
Product
Shipping
FREE SHIPPING for West Malaysia Only
Warranty
1 Year