[New Arrival] ogawa by OGAWA Buzzy Percussion Handheld Massager* [Apply Code: 7TM12]
[New Arrival] ogawa by OGAWA Buzzy Percussion Handheld Massager* [Apply Code: 7TM12]
Warranty: 6 Months
Shipping:
Free Shipping (West Malaysia)
[New Arrival] ogawa by OGAWA Buzzy Percussion Handheld Massager* [Apply Code: 7TM12]
5
23
Logistic team will call for an appointment before delivery between 2-14 business days within Klang Valley while 2-20 business days for outstation.
[New Arrival] ogawa by OGAWA Buzzy Percussion Handheld Massager* [Apply Code: 7TM12]
Ogawa by Ogawa Buzzy Percussion Handheld Massager
SUITABLE FOR THIS CATEGORY
BENEFITS
Promotes blood circulation
Promotes better sleep
Eliminates muscle fatigue
Muscle pain relief
Workout recovery
Energize body
MASSAGE AREAS
SHOULDER
LOWER BACK
UPPER BACK
PERCUSSION MASSAGE
Massage uses rapid and repetitive pressure combined with vibration therapy.
The massage head moves quickly and forcefully, applying pressure directly to your soft tissue, while the vibrations engage the outer layer of skin.
Up to 3600 rpm per minute (Burns up to 150 calories with only 15 minutes of use)
TYPES OF PERCUSSION MASSAGE – Tapping, Spatting, Clapping, Hacking, Beating
5 INTENSITY LEVELS
Buzzy allows you to customize your massage experience with a simple click of a button. Whether you crave an invigorating deep tissue massage or a gentle, calming touch, Buzzy has you covered.
Adjustable intensity up to 5 levels with just a click on the button – Extreme, Very high, High, Moderate, Low
NEVER BEEN EASIER. MASSAGE ANYTIME, ANYWHERE
Buzzy's sleek, compact design makes it highly portable, so you can enjoy the benefits of massage anywhere. Slip it in your bag or pocket and take the soothing power of Buzzy wherever you go.
Rechargeable
Portable
Cordless
LONG BATTERY LIFE - 1 Full Charge can use up to 90 minutes
ERGONOMIC DESIGN
Extra long anti-slip silicon handle
A long-handled massager can massage hard-to-reach areas
PRODUCT ACCESSORIES
Round Head - Provides a versatile and gentle massage experience for overall relaxation.
Point Head - Targets specific areas of tension or soreness with focused precision.
3-Intensive Head - Offers a more intense massage experience, ideal for deep tissue relief.
3-Point Head - Stimulates multiple pressure points simultaneously for a comprehensive massage.
U-Shaped Head - Designed to reach difficult-to-access areas, providing targeted and effective relief.
USER FRIENDLY REMOTE CONTROLLER
SAFETY FEATURE - Device will auto off after 15 minutes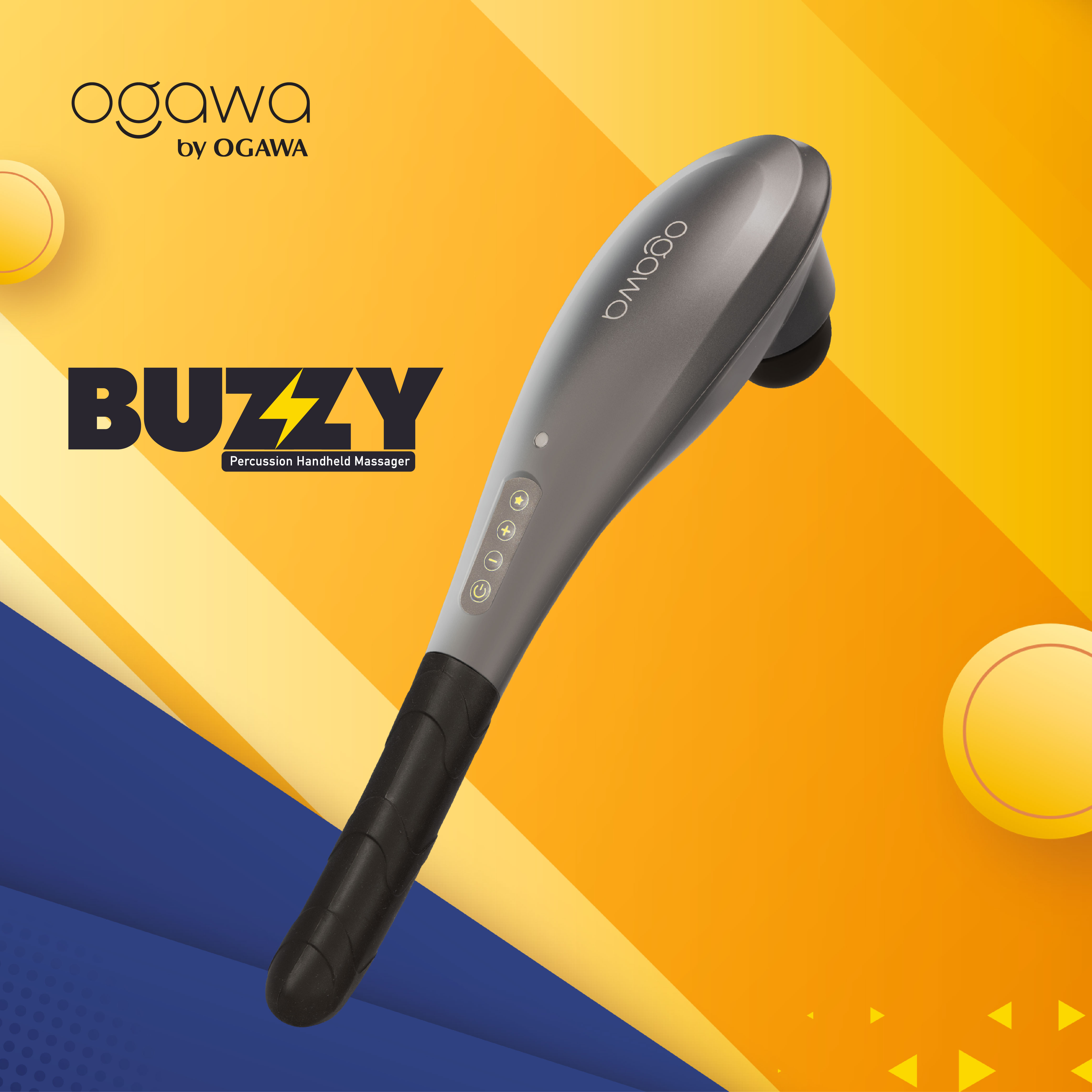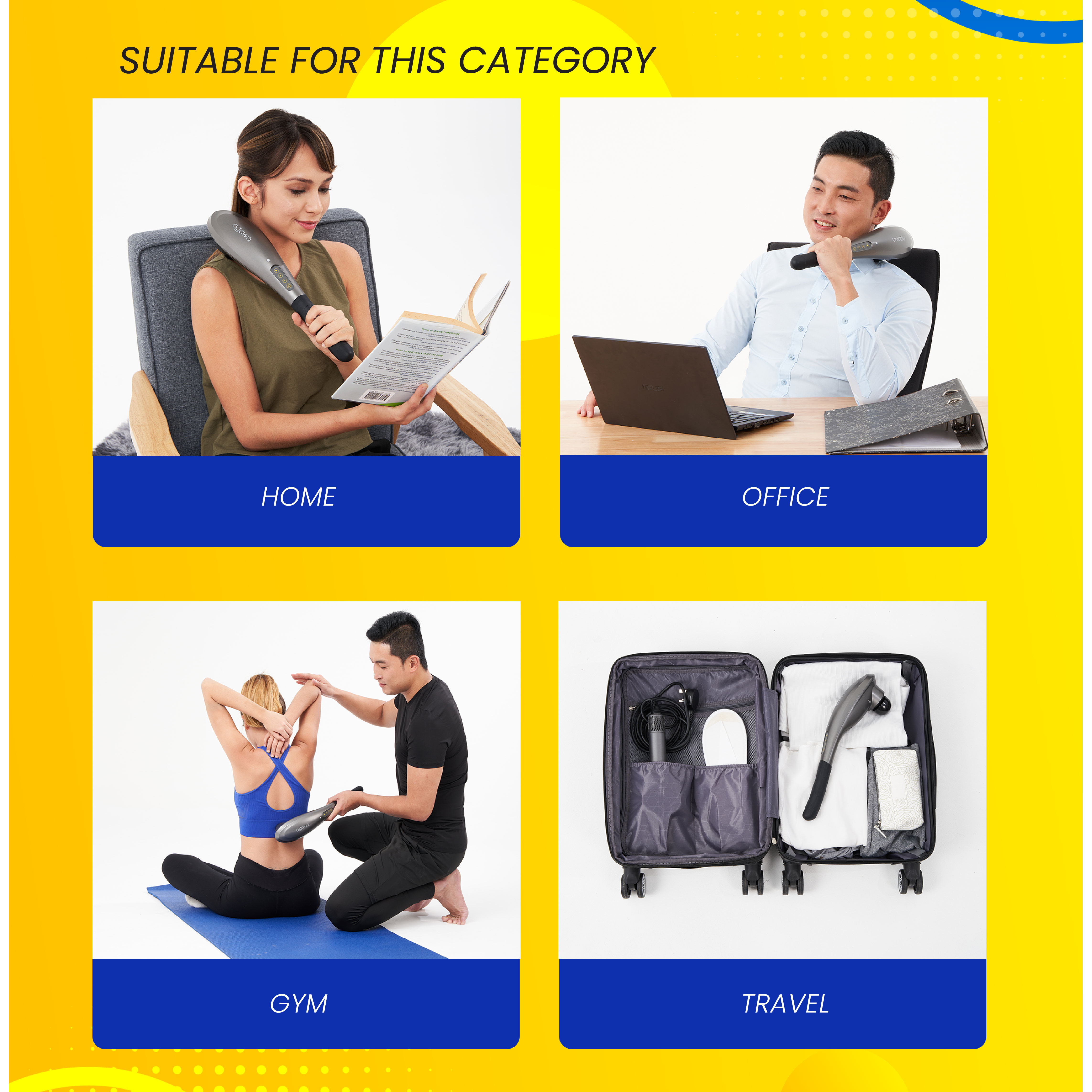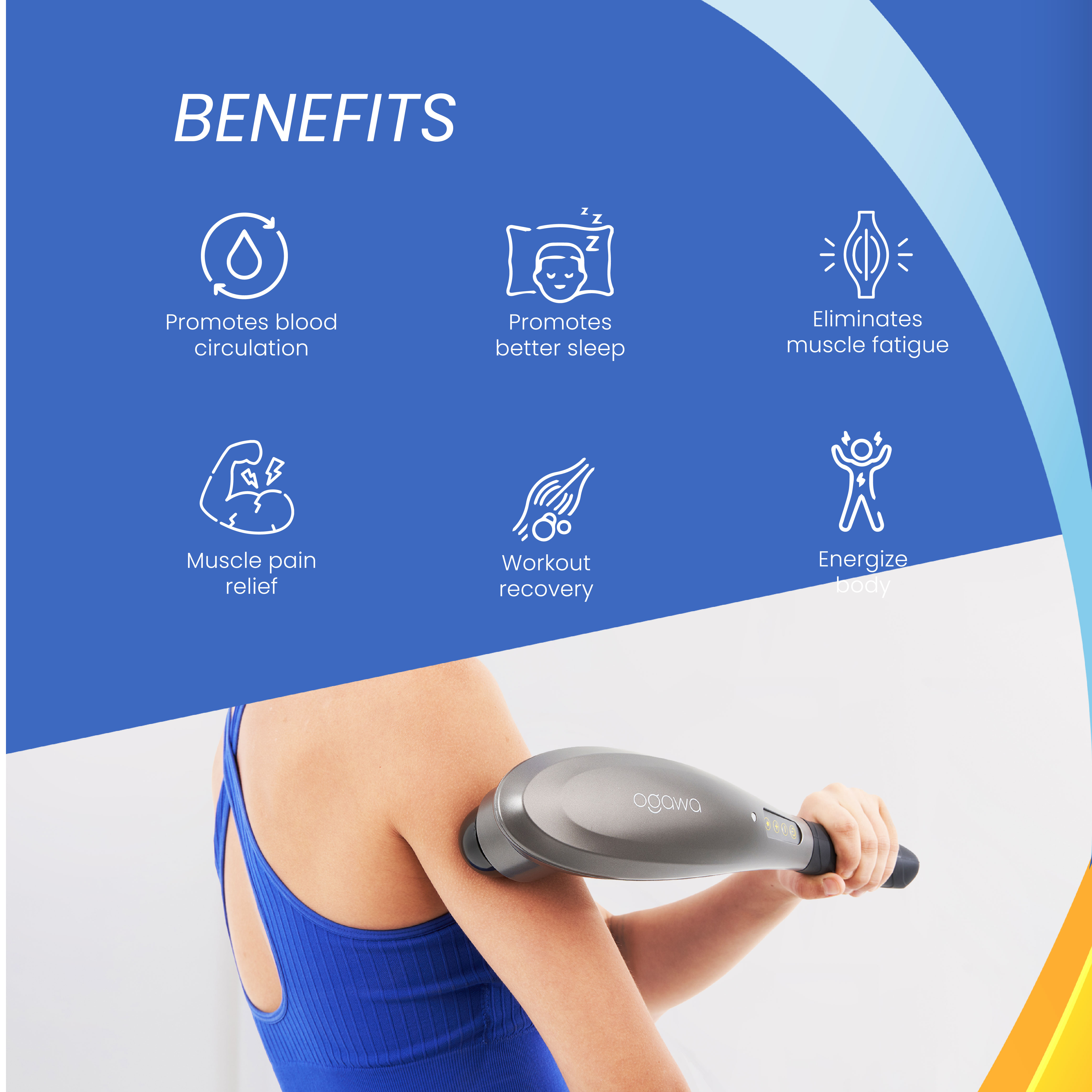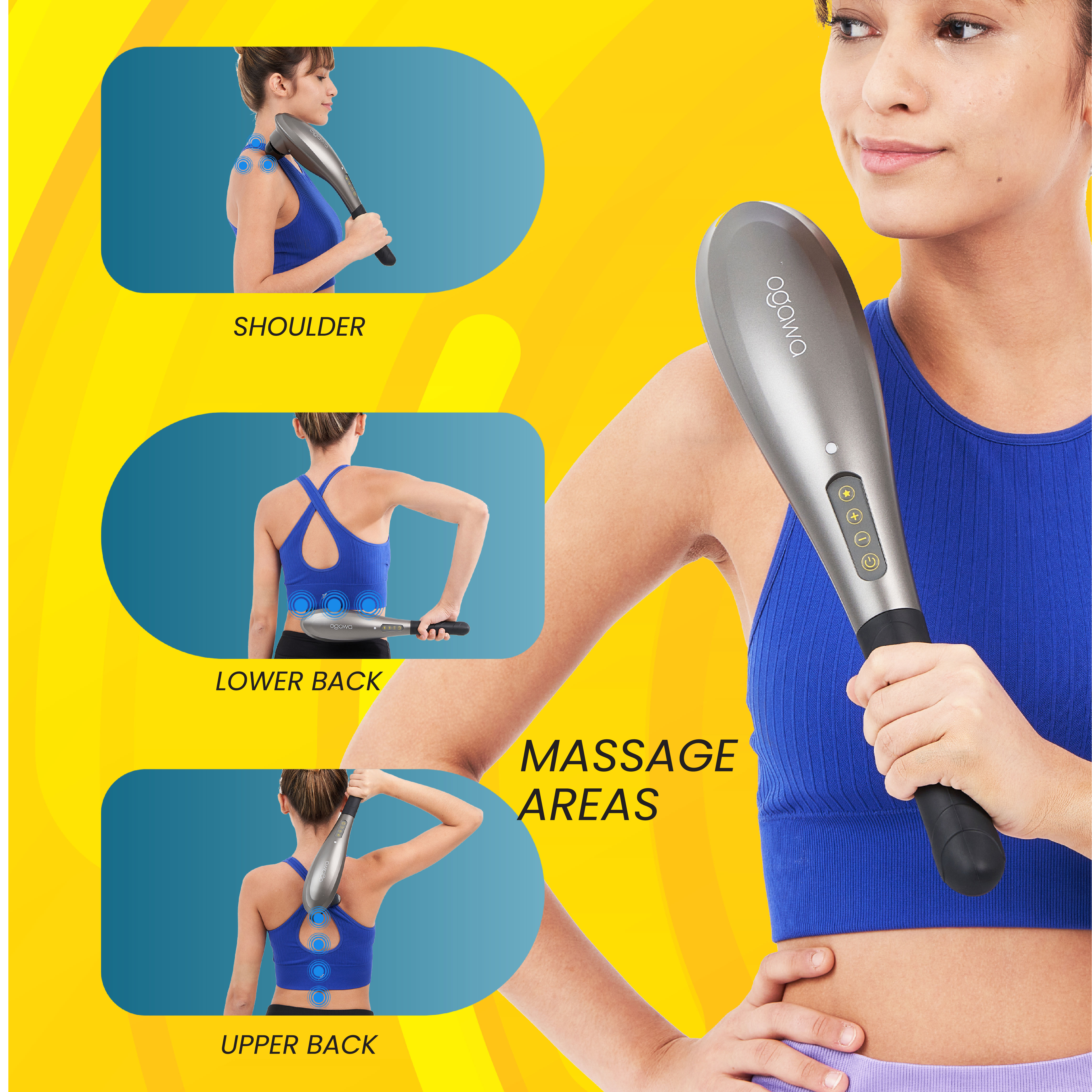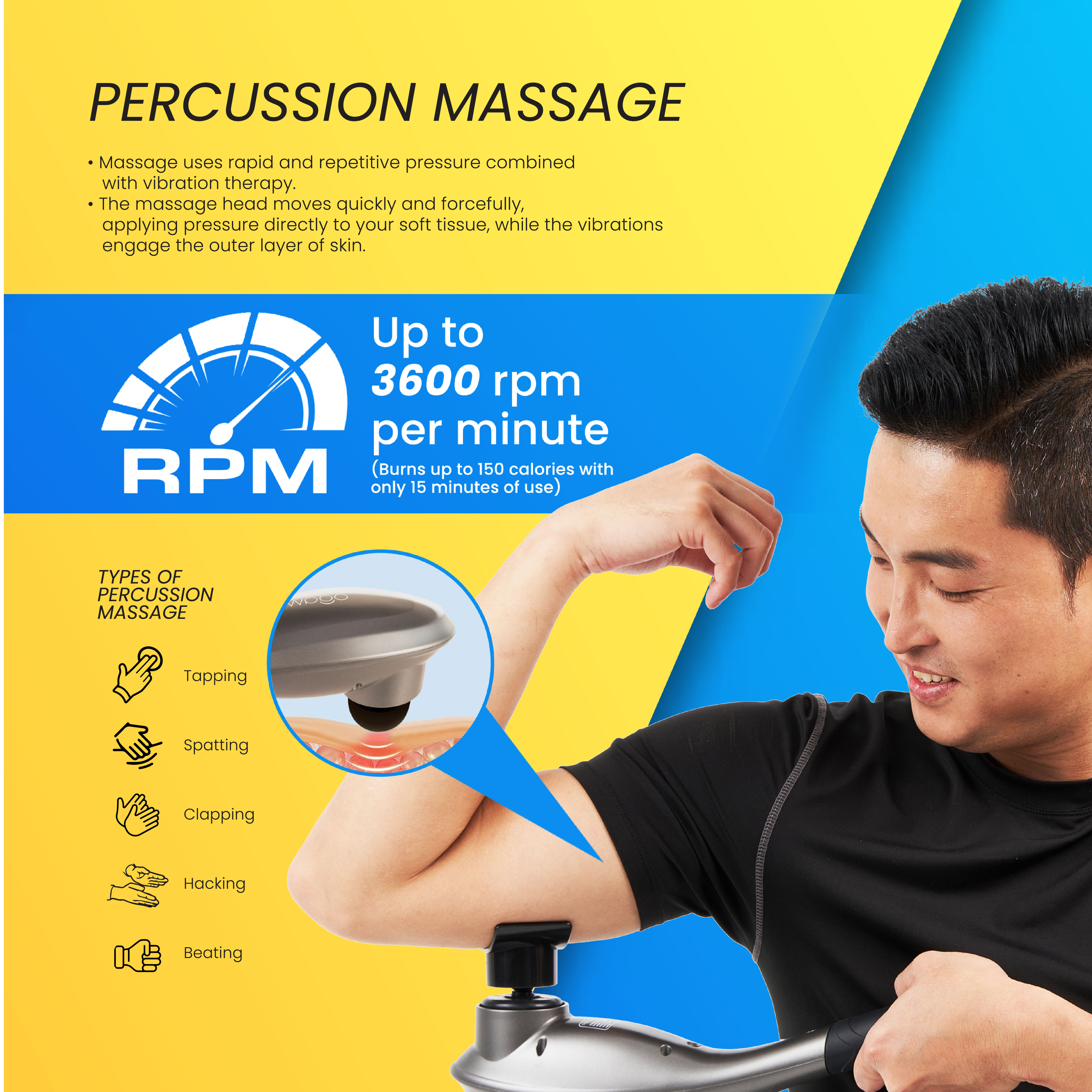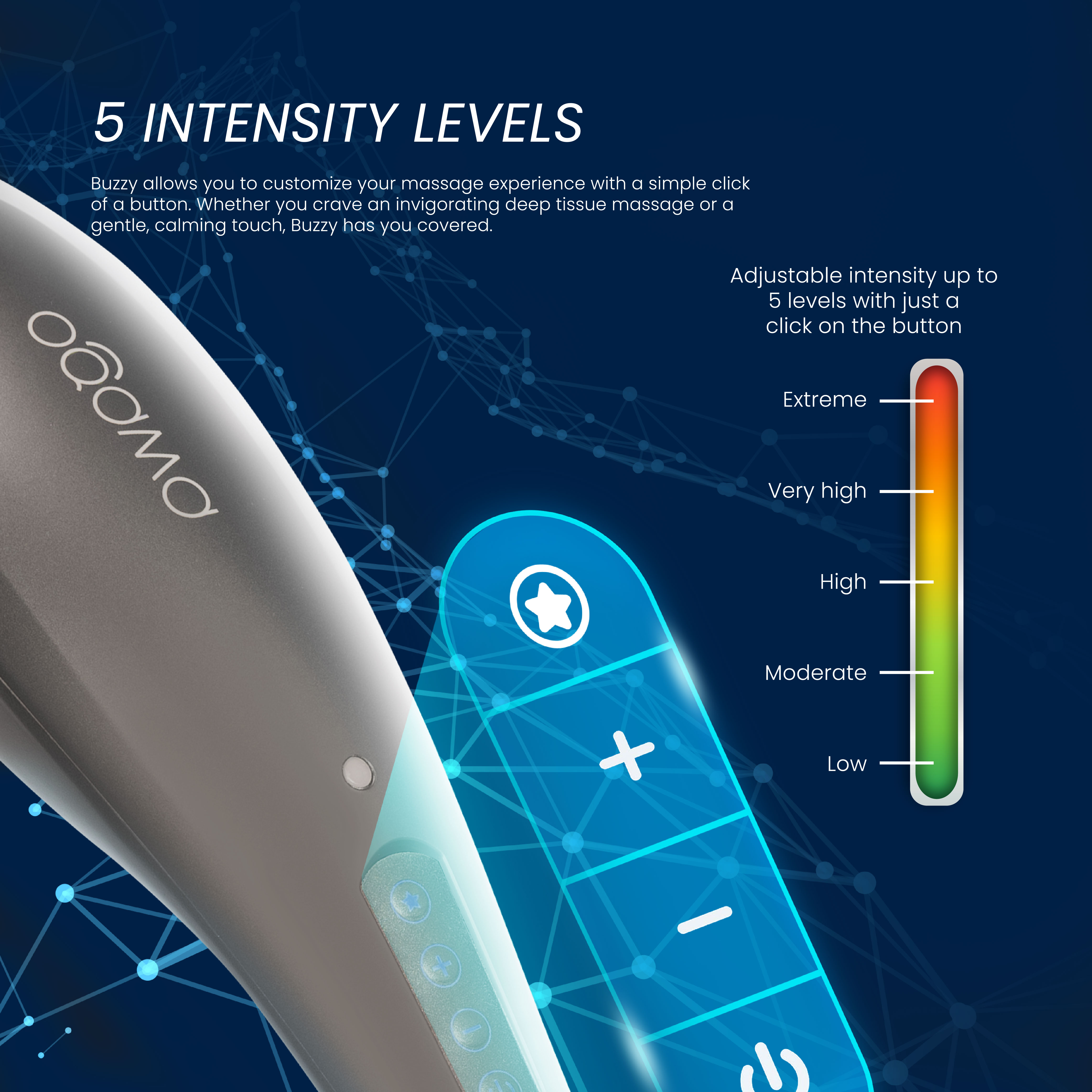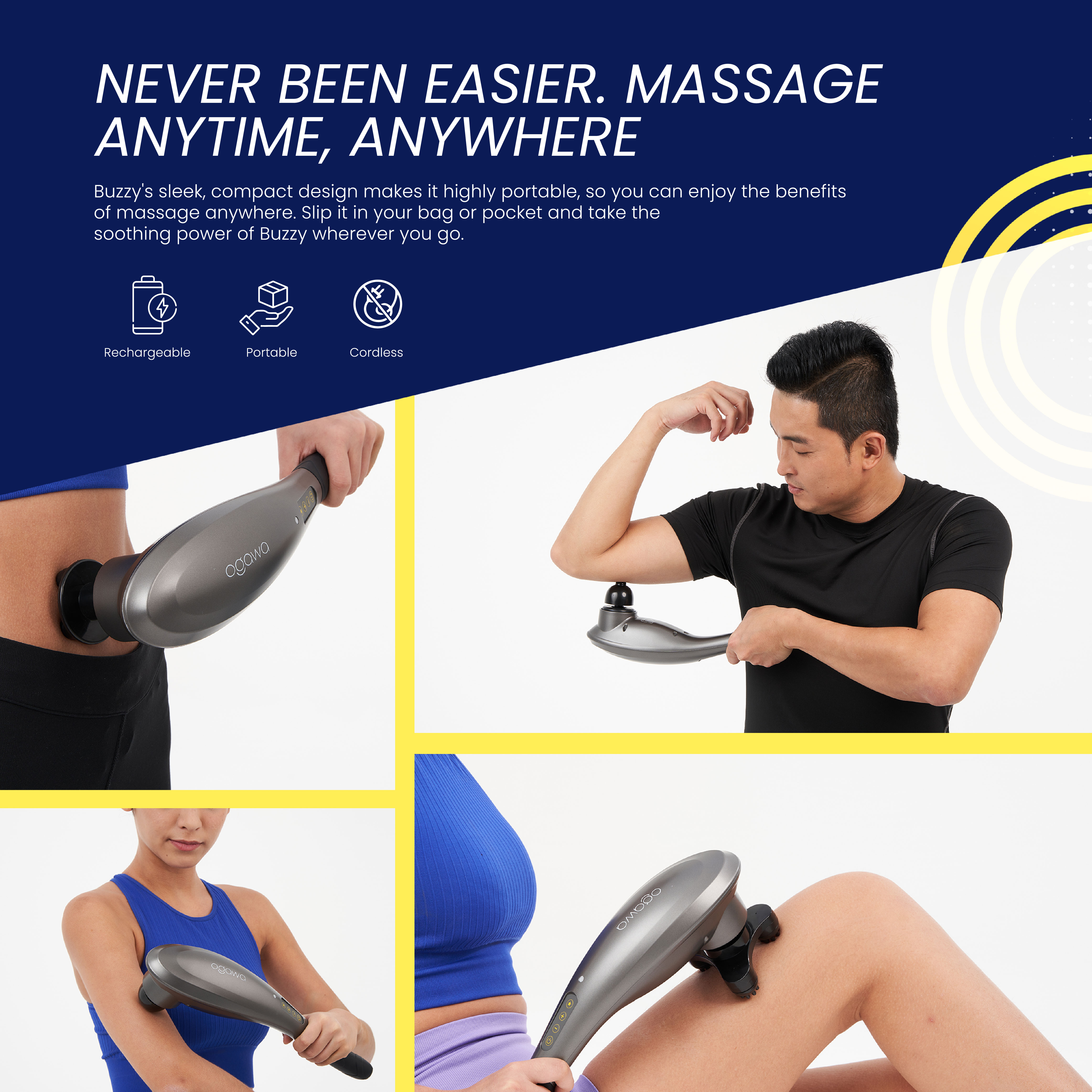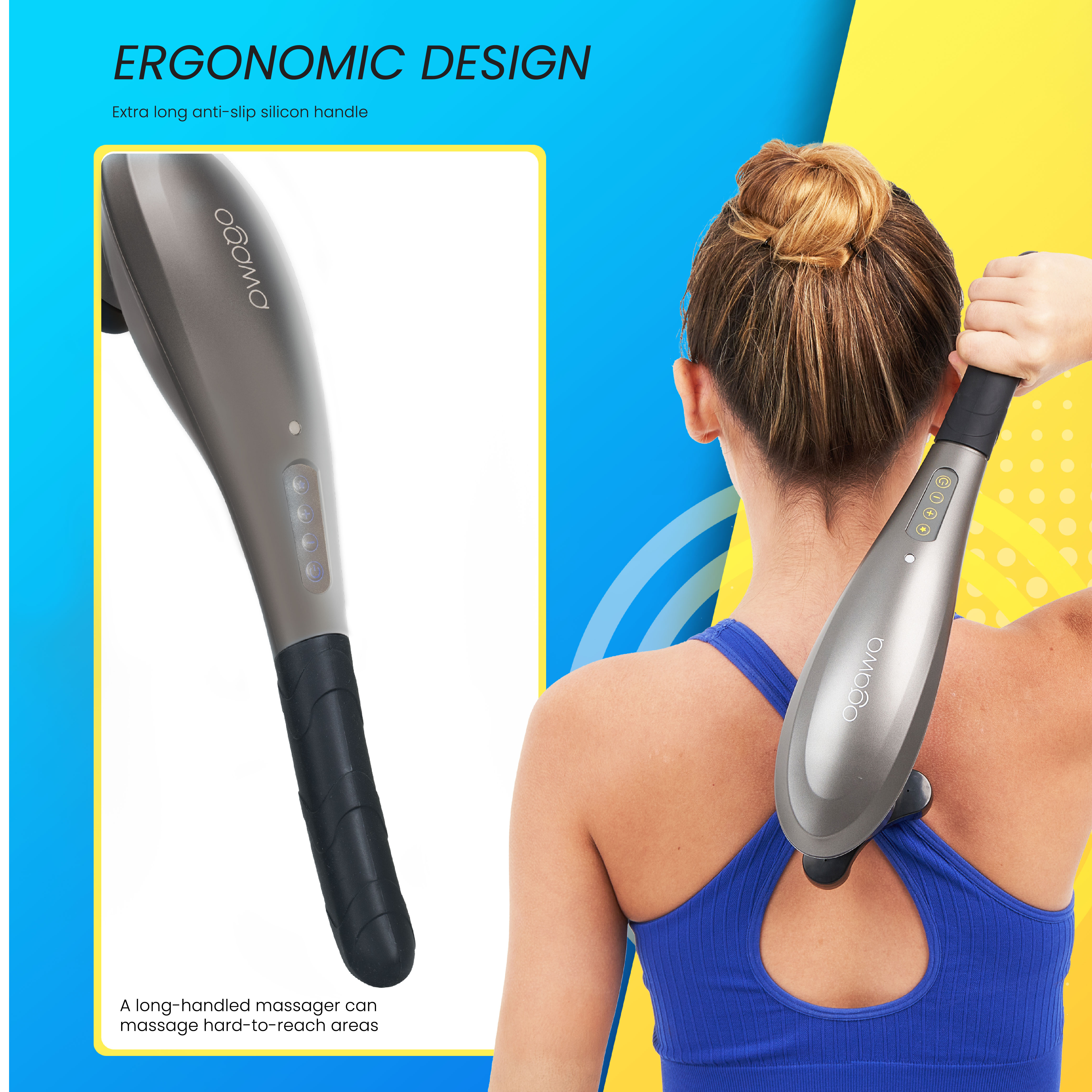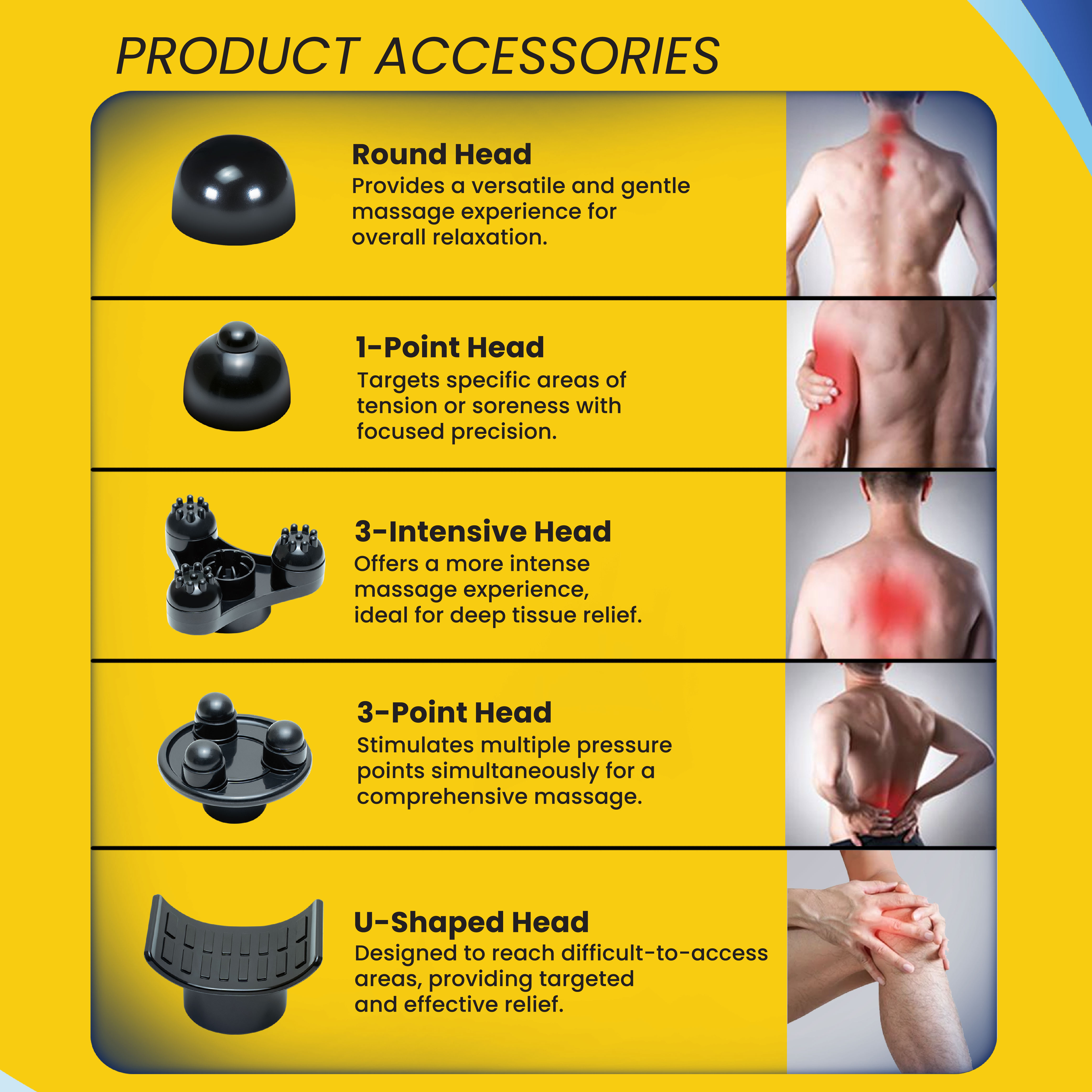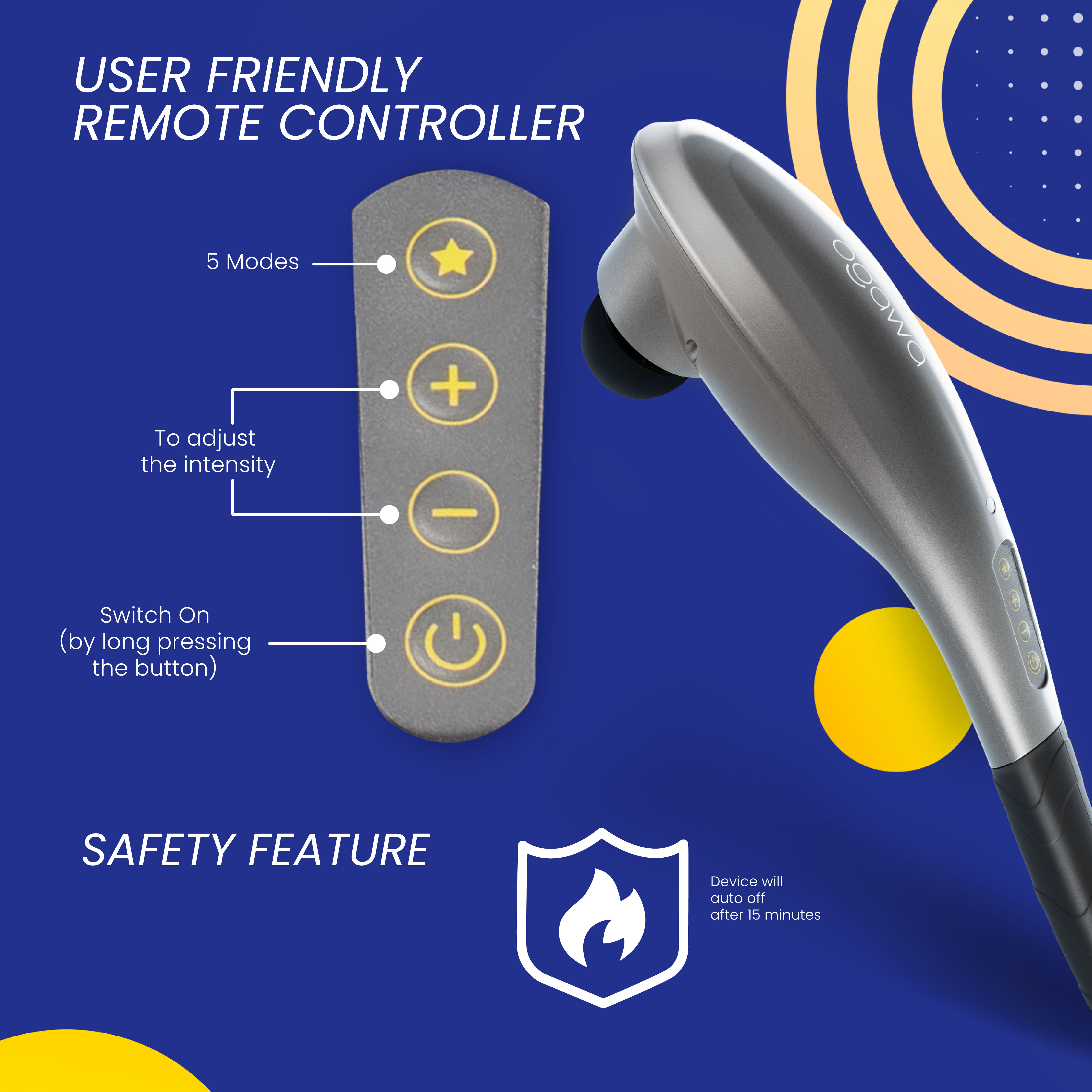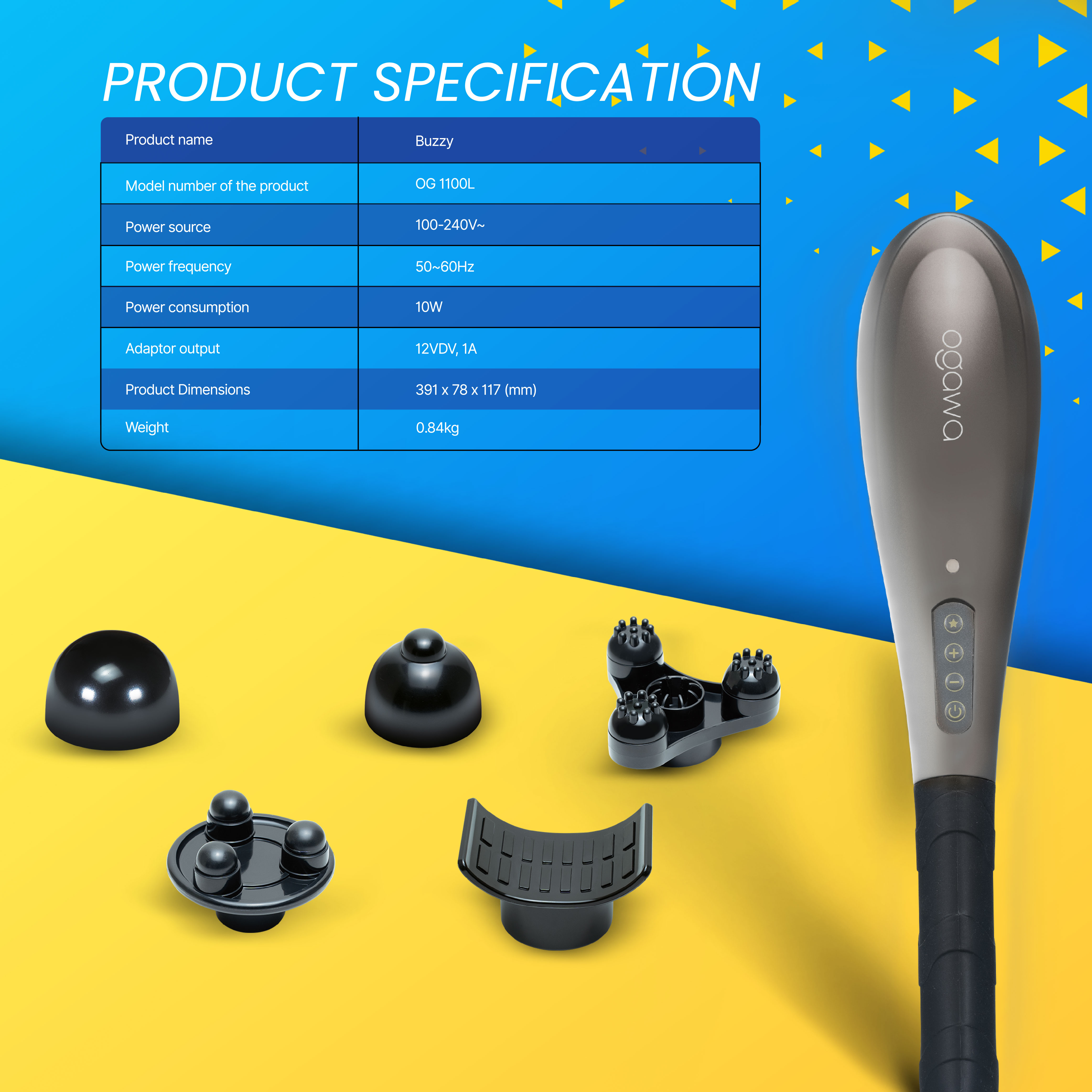 *Note: Greeting card message services are not provided.
Important Remarks: For your safety, we strongly advise consulting your doctor before purchasing the product if you have any health concerns. Please note that no returns will be accepted.
Product
Shipping
Free Shipping (West Malaysia)
Warranty
6 Months