[NEW Arrival] Ogawa Retreax Ionic Contemporary Massage Chair Free Smart Eye Massager + Tinkle-X + 3in1 Leather Kit [Free Shipping WM]*
[NEW Arrival] Ogawa Retreax Ionic Contemporary Massage Chair Free Smart Eye Massager + Tinkle-X + 3in1 Leather Kit [Free Shipping WM]*
Installment: 6-12 months
Warranty: 2 Years
Shipping:
FREE SHIPPING for West Malaysia Only
Only Ships to:
West Malaysia
[NEW Arrival] Ogawa Retreax Ionic Contemporary Massage Chair Free Smart Eye Massager + Tinkle-X + 3in1 Leather Kit [Free Shipping WM]*
5
5
Logistic team will call for an appointment before delivery between 2-14 business days within Klang Valley while 2-20 business days for outstation.
[NEW Arrival] Ogawa Retreax Ionic Contemporary Massage Chair Free Smart Eye Massager + Tinkle-X + 3in1 Leather Kit [Free Shipping WM]*
OGAWA RetreaX Ionic Contemporary Massage Chair
Rethink the way you relax
Reintroducing a treat for your body | Retreat from hustle and bustle of life.
The RetreaX massage chair combines various of the latest upgrade version technologies such as negative ions, music therapy, and a 7" inch LCD touchscreen controller. It provides the right ambiance to relieve stress and worry by invoking a restful state of mind and helping melt away your troubles.
Minimal Aesthetic Deisgn
The RetreaX Massage Chair design is minimal and elegant in appearance, which is suitable for all kinds of architectural modern spaces.
The Sand Cream color creates a fresh, luminous, and cozy environment making you feel a sense of tranquility and peace.
Negative Ions Therapy
Negative ions, also known as "Vitamins of the air", are not only capable of purifying the air but also beneficial for the human health and overall well-being.
RetreaX Massage Chair comes with negative Ion's therapy which helps to remove odor and dust, relieve fatigue, antibacterial, easy breathing and improve sleep. It provides a sense of enjoyment experience in nature while massaging.
Music Therapy
Relax Your Mind and Body
The power of music is undeniable. Music therapy is searched more than 33,000 times a month in google.
Study shows listening to music for 1 hour over a period of 7 days increased the feelings of power, and decreased pain and depression, and disability related to chronic back, neck and/or join pain.
Mindfulness Meditation Music
Enjoy the built-in therapy music on 'Recovery' and 'Sweet Dreams' mode while massaging helps cultivate emotional balance and calm your mind.
Personalized Bluetooth Music
RetreaX massage chair offers Bluetooth music system allows you to enjoy relaxing massage accompanied by your favorite music, podcasts or even ambient sounds.
Therapeutic Benefits of Music
Enhance wellbeing in the elderly
Improve your state of mind
Improve cognitive ability
Improve sleep quality
Upgraded LCD Touch Screen
RetreaX Massage Chair comes with 7" Inch liquid crystal display controller tablet. The intuitive touchscreen remote control allows you to change different auto massage program modes, personalize your own massage preferences as well as intensity adjustments easily at your fingertips.
Extensive 12 Auto Massage Programs
RetreaX Massage Chair comes with 12 auto massage programs to suit your preferences at ease.
Work Relief | Deep Tissue | Thai | Fitness | Spine Care | Neck & Shoulders | Recovery | Sweet Dreams | Gentle | For Her | For Him | Waist & Hip
Or you may personalize your own massage with Multi Massage Technique
Shiatsu | Rubbing | Kneading | Knocking | Knead & Knock | Tapping
Air Compress Massage
A comprehensive full body air compress massage on your shoulders, arms, legs & feet. The airbags are inflated and deflated rhythmically to create a squeezing and releasing effect that stimulates blood flow, reduces muscle tension, and promotes relaxation.
The intensity of the air compress massage is adjustable to suit your preferences, either soft, medium or strong intensity.
Lower Back Soothing Heat Therapy
RetreaX massage chair consists of a heating element embedded in the backrest that warm the muscle in your lower back area. The heat therapy can help loosen up tight muscles, improve blood circulation which can help to promote healing and reduce inflammation.
The combination of heat therapy and massage can provide a more immersive and relaxing experience.
Foot Roller Massage
The foot roller performs acupressure massage which applies pressure and corresponds to various acupoints on the feet. It helps to promote circulation, relieve tension and pain, and improve overall health and wellness.
The footrest is adjustable to accommodate users of various heights.
3 Levels of Zero Gravity Angles
The zero-gravity position beneficial for relaxation and stress relief. It is designed to recline to a position where the user's legs are elevated to the same level as their heart and creates a feeling of floating in space.
RerreaX massage chair offers 3 different reclining positions which provides slightly different degree of zero gravity.
Level 1 is slightly reclining to reduce pressure on the spine and increase circulation.
Level 2 recline further to create deeper sense of relaxation and further reduce pressure on the body.
Level 3 recline to the near horizontal position, which puts body in the most complete state of zero gravity and maximizes the benefits of the massage
S+L Track
The extensive S+L track provides a full back body massage from your neck to your hips.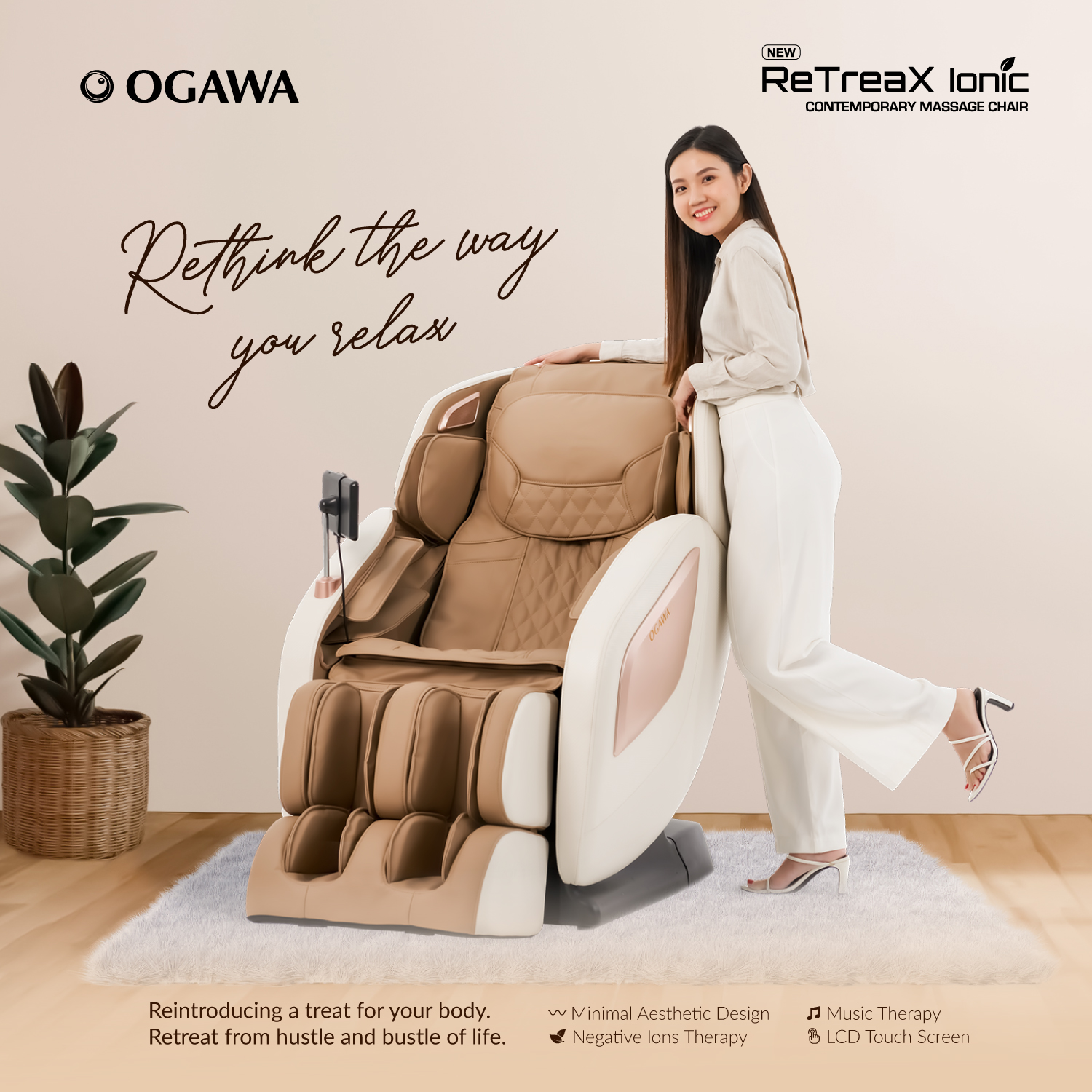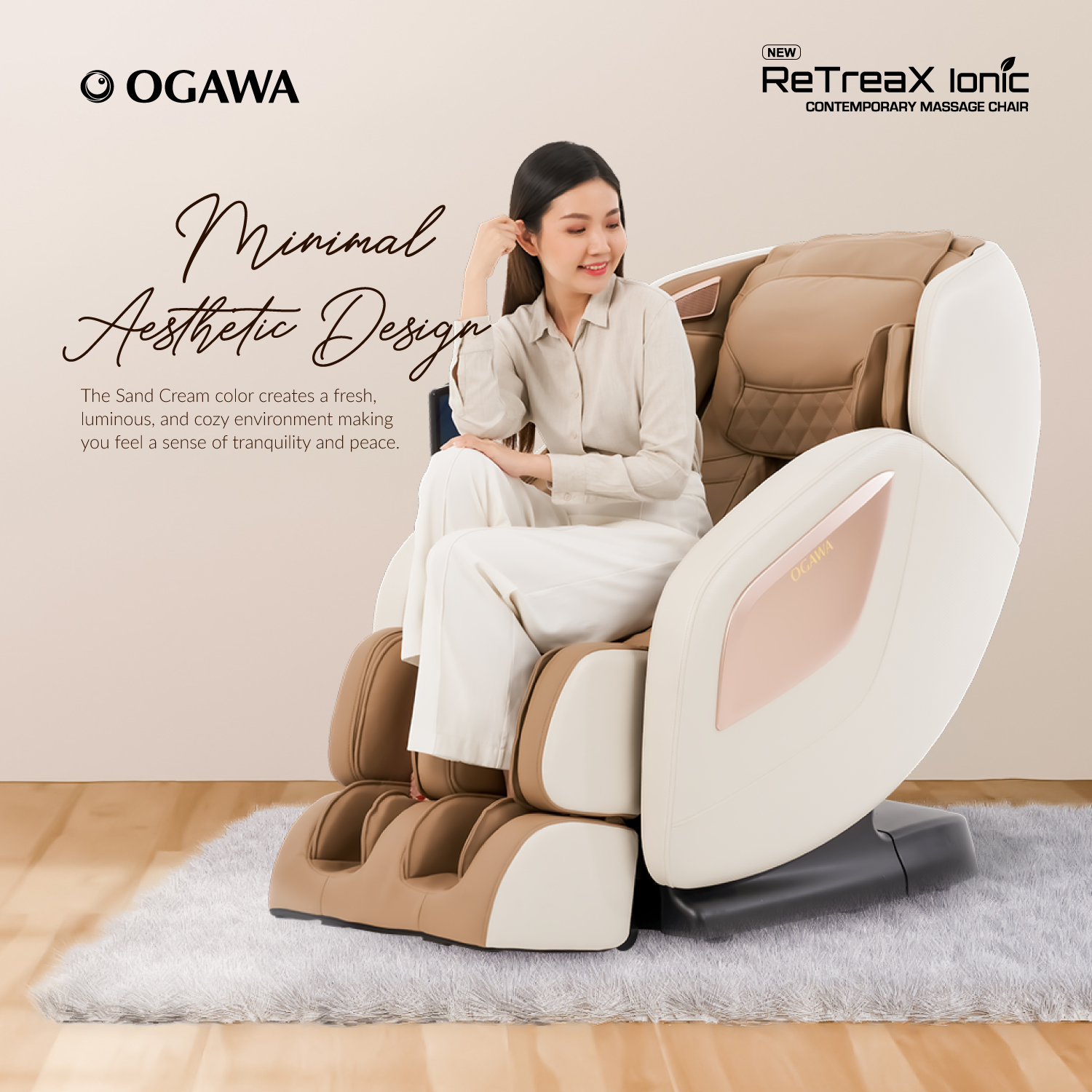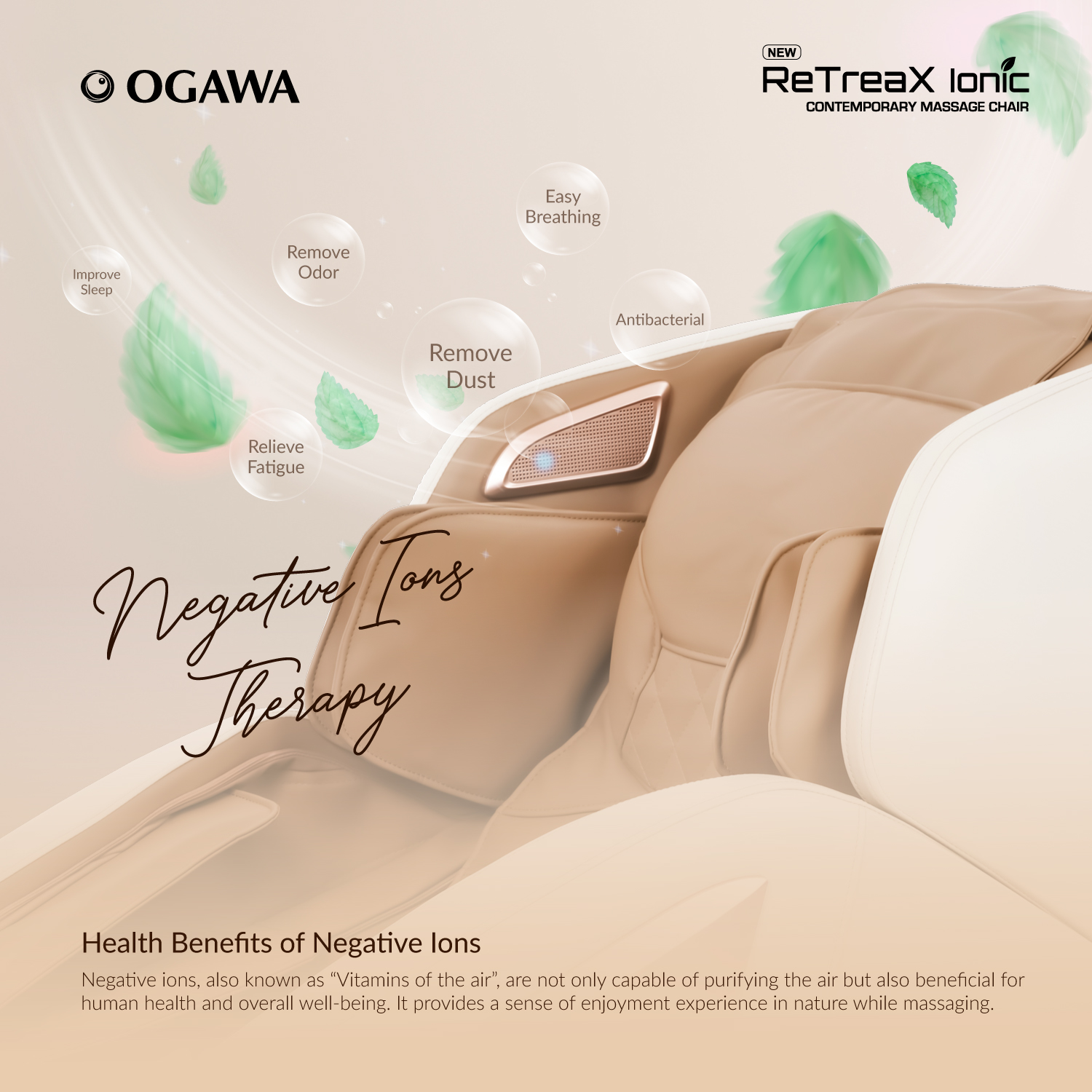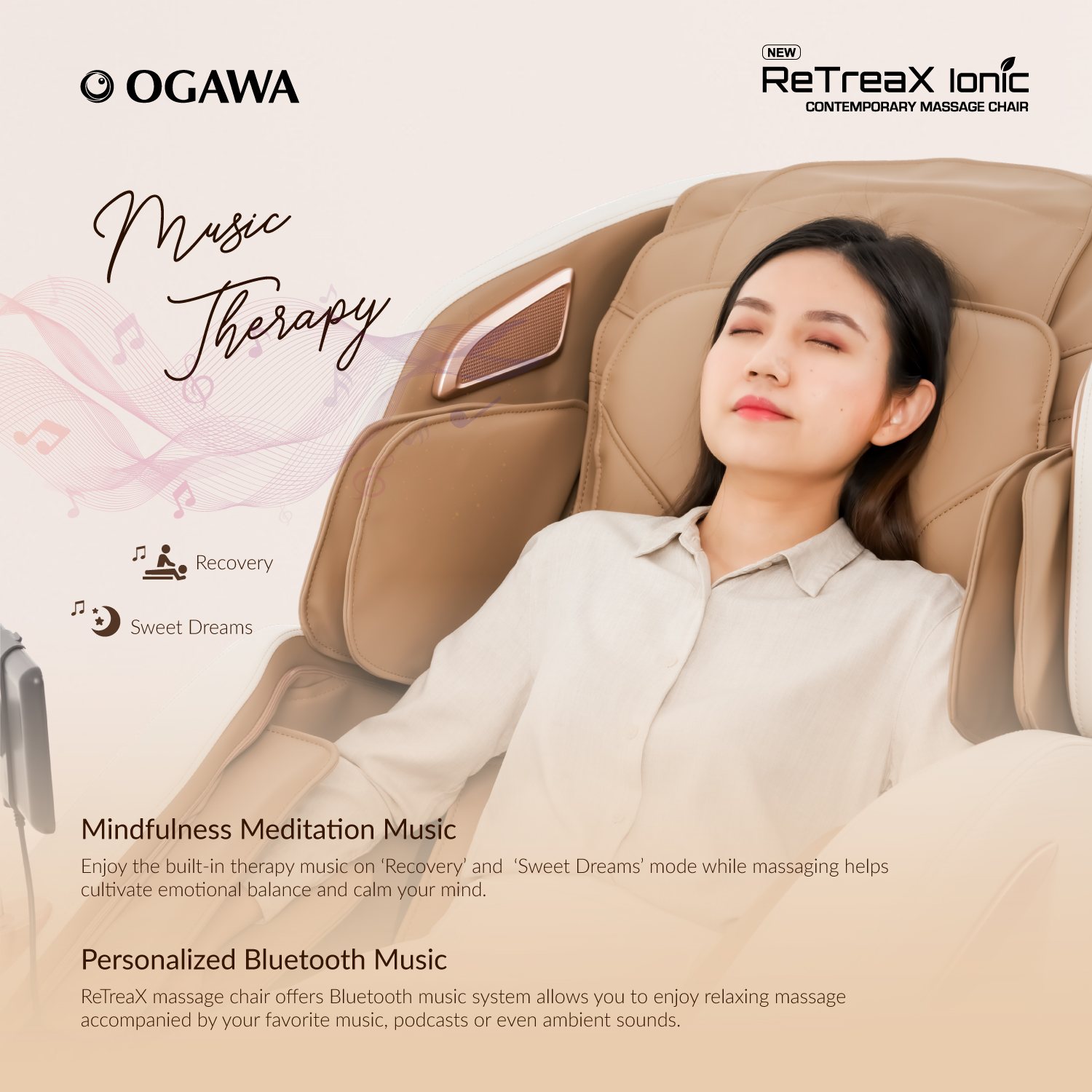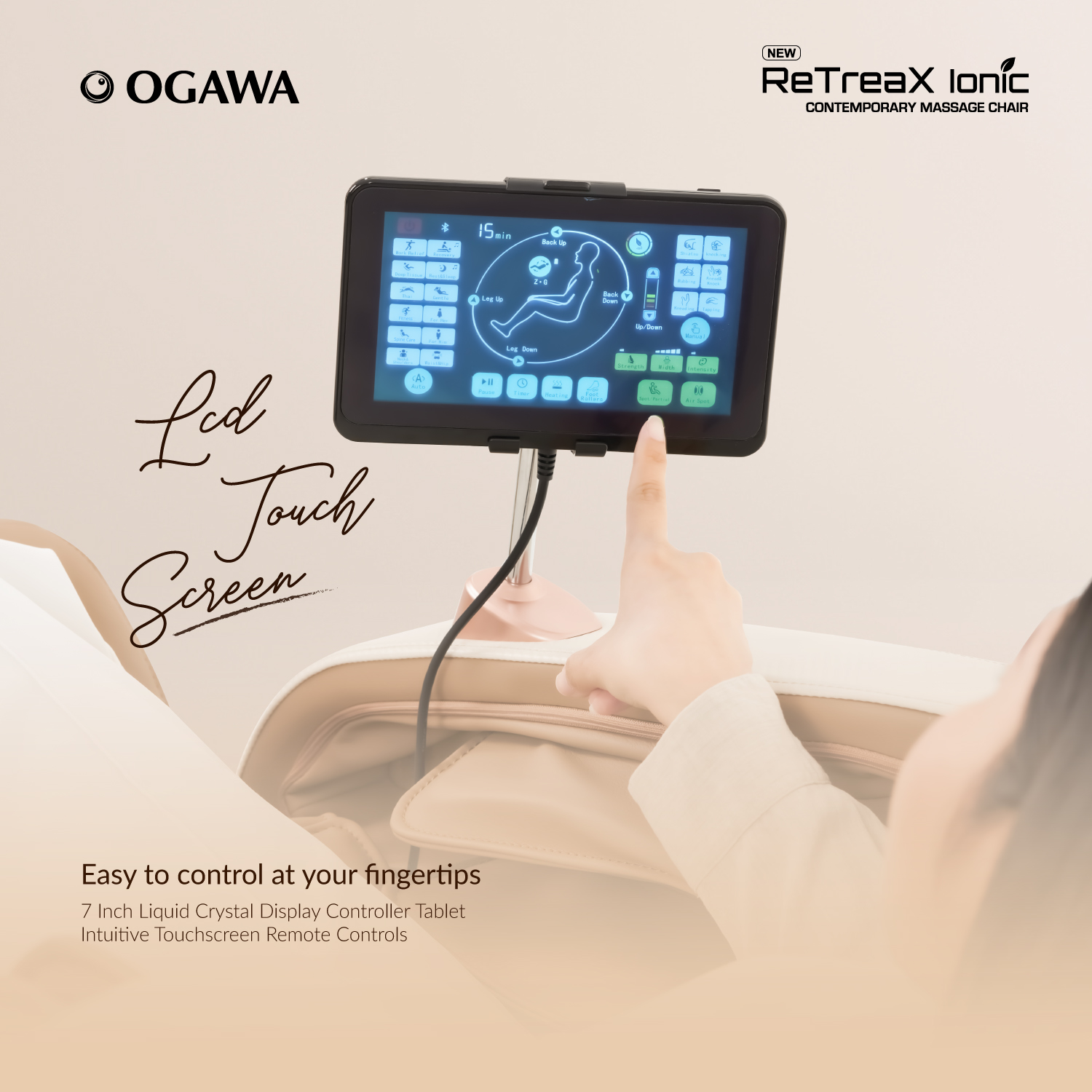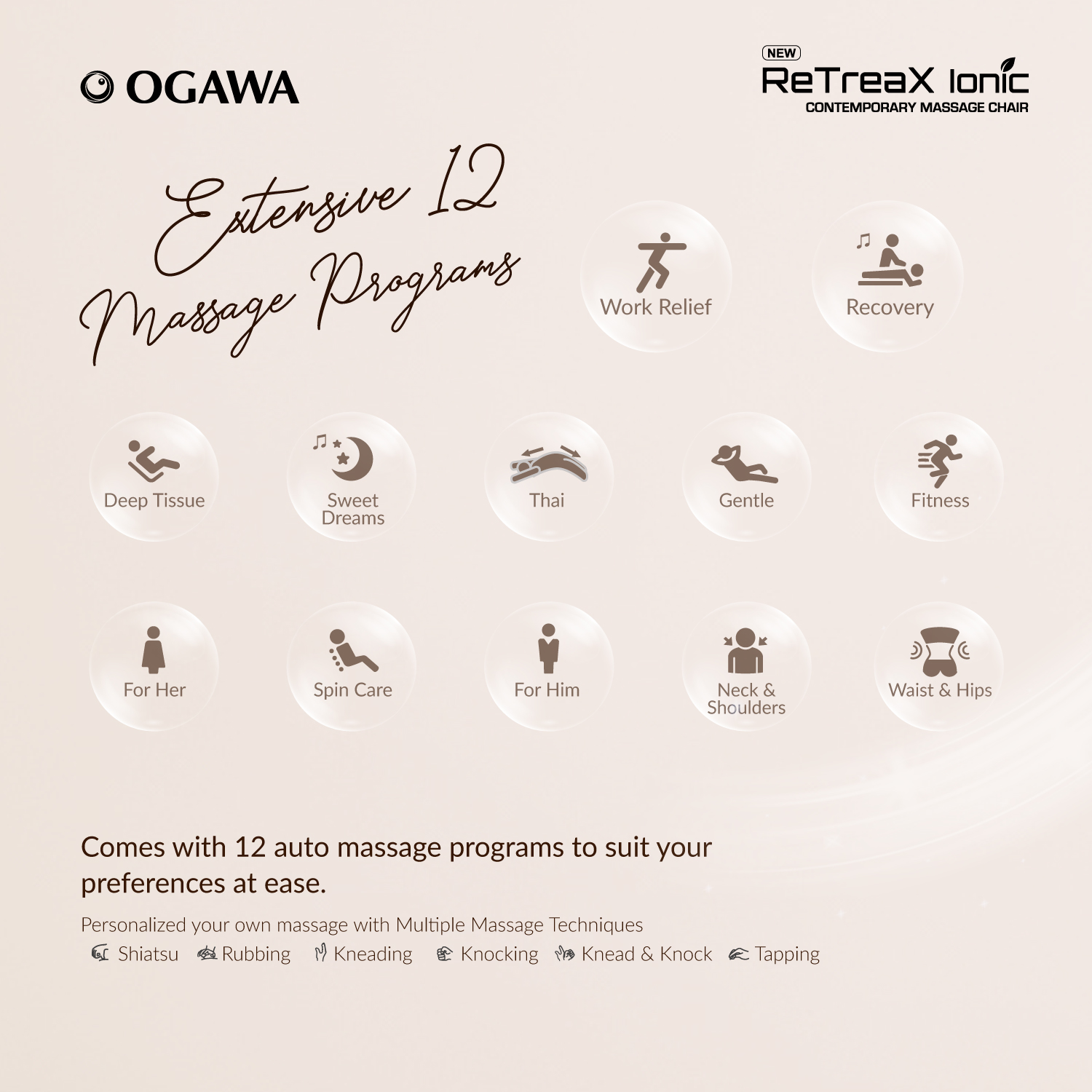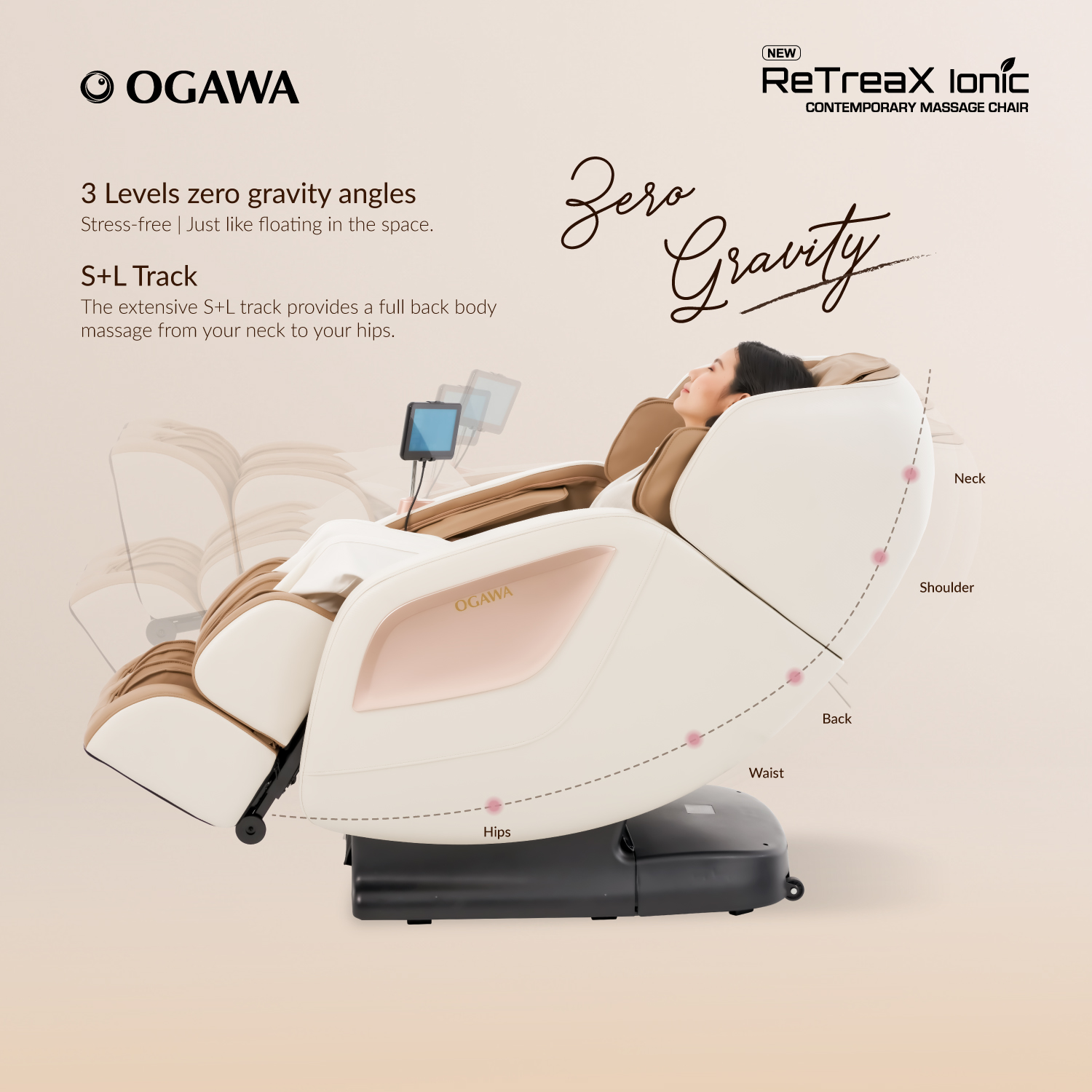 Product
Installment
6-12 months
Shipping
FREE SHIPPING for West Malaysia Only
Warranty
2 Years